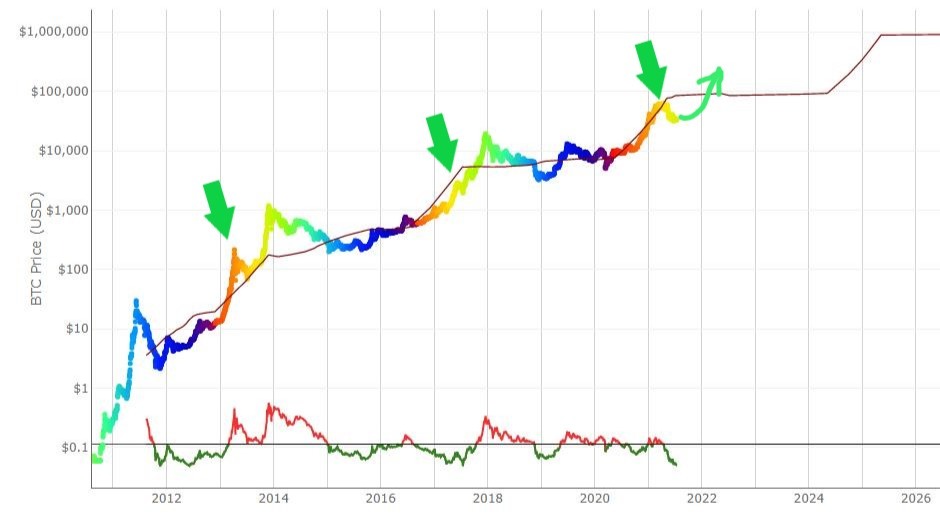 About self-prophecies and gut feelings...
I have always considered this model as one of the most reliable existing. It is clear that everyone seeks to anticipate and simulate the future in one way or another but to date, this is the one that has been adjusting the most to the behavior of BITCOIN.
However, each of the bullish macrocycles of BITCOIN have shown a particular nature and what happens in the past does not always have to be repeated in the future in the same way.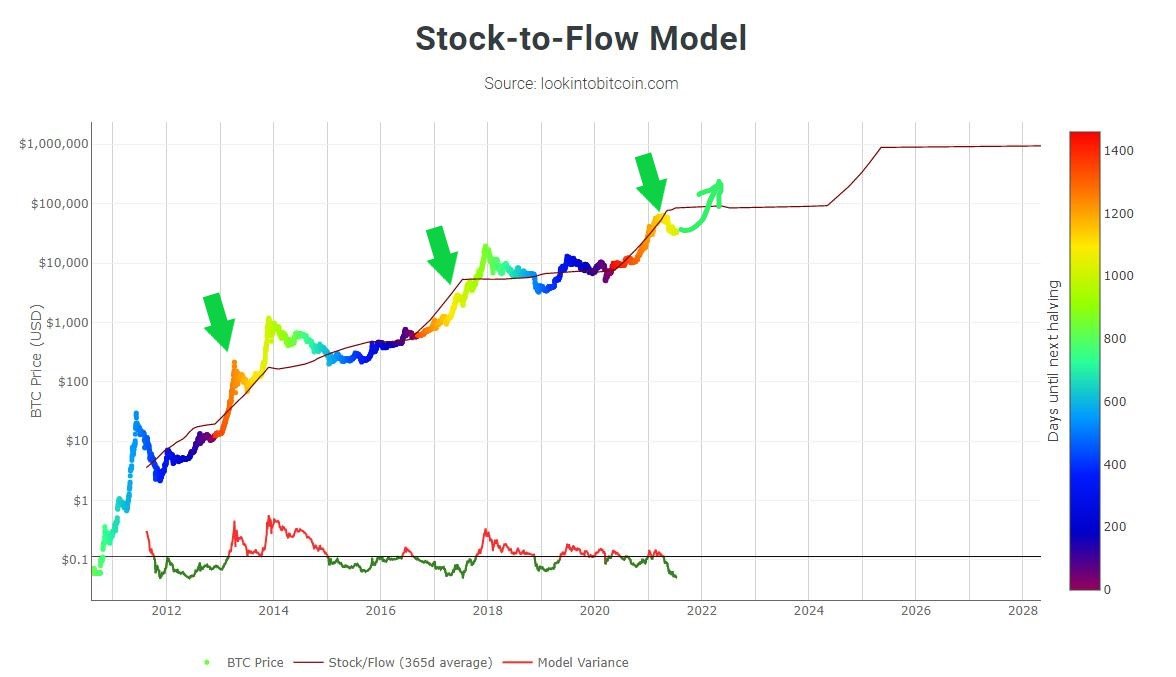 This model treats Bitcoin as being comparable to commodities such as gold, silver or platinum. These are known as 'store of value' commodities because they retain value over long time frames due to their relative scarcity. It is difficult to significantly increase their supply i.e. the process of searching for gold and then mining it is expensive and takes time. Bitcoin is similar because it is also scarce. In fact, it is the first-ever scarce digital object to exist. There are a limited number of coins in existence and it will take a lot of electricity and computing effort to mine the 3 million outstanding coins still to be mined, therefore the supply rate is consistently low.

Although it still looks a lot like what happened in 2013 (see the graph), we have separated more than expected from the model.
In the current upward cycle, what has perhaps made us deviate from the model could be the closure of Chinese miners, which retained the greatest mining power on the planet. It is possible that many of these miners, the "industrial" miners, are migrating to other places where their business is more accepted, but it must not be denied that a large majority of them have sold their equipment and their portfolio BITCOINS in anticipation of the news from prohibition of their government.
In other words, suddenly, what we have had has been an increase in the circulating supply of BTC, very possibly due to what was explained above.

What is the market doing? Trading Volume has been consequently affected, although right now it seems to be stabilizing, there does not seem to be much interest in continuing to sell BITCOINS by large accounts at any price, although there is a lot of caution when buying.

The $30,000 is proving to be a good "ring" in which BULLS and BEARS play the prize of the year but, in my opinion, the market is still bullish for the most part because, despite the mediocre performance during these last weeks, every time there has been a resounding decline towards 30,000, the market has reacted like a spring buying supply... although cautiously.

I feel in my gut that we are near the end of this corrective period. The Total Market Cap commands the rhythm... and I see only one more leg down necessary for the market to convince itself that it is necessary to go up...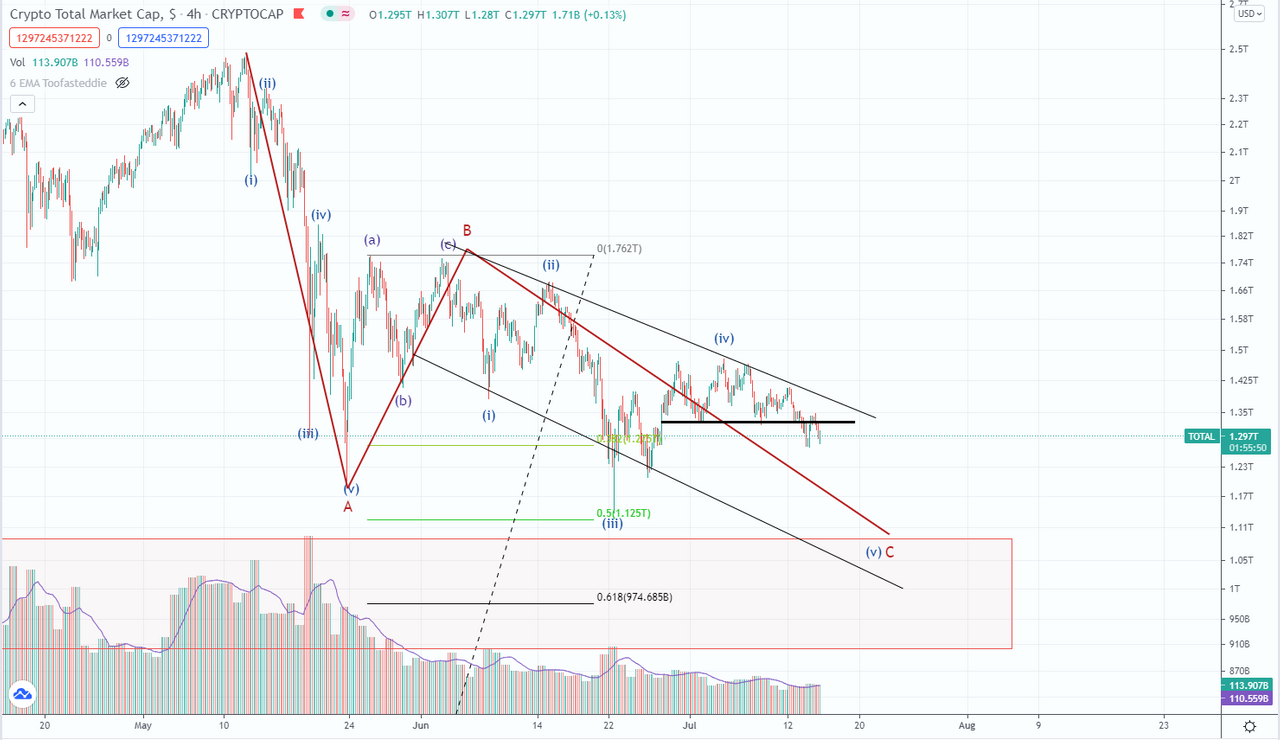 Selfprophecy? maybe... but this is still a game of psychology and feelings.

What do you think?

Is the bottom IN or do you still think it will go down much more?

What are your feelings towards the market?

@ecodebase

*Disclaimer: This is just my personal point of view, please, do your own assessment and act consequently. Neither this post nor myself is responsible of any of your profit/losses obtained as a result of this information.

Share - About self-prophecies and gut feelings...
Send bitcoin to this address