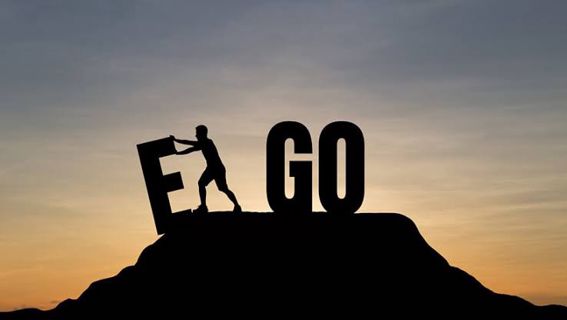 Obviously the ego is the most precious here..a globe of amalgamation of energy threads, so complicated that the breath tries to undone it every moment...it doesn't even know when it have become that artificial globe of thread, ever entangled in its action, compassion and passion.......

Simplicity is the "silence", which is freely flowing energy in space, yet without existence of "ego"- a depreciation and disturbances in flow how can ever we sense the flow. In the play of energy from being static to kinetic, there simultaneous cycle of pain and pleasure, we know ourselves as "you", "me" and "they"...for the beings who have deducted it, the world is madness of chaos, yet what is the way out...

If ever the question arises, the answer becomes the ego eventually, the very thing from which one try to get out of.... Simply if u become the extreme gullible of loveing a deity as urself, then all those chaos inside would be concentrated to make you go away from this madness of ego...yet mind is more devoted to material now, which is ever slipping away from hand like sand....So the only way is understand and being attracted to the right nature synchronised to the flow, otherwise the love become a nuisance itself when desired result is not achieved...

Send bitcoin to this address