Lepasa - Fine Art 3D Game Ready NFTsOverview
Nowadays, as NFT has become a hot concept in the blockchain area, in the face of a market environment where opportunities and risks coexist. NFT-type assets will likely become the closest type of decentralized assets to the public in the history of the blockchain industry. As a result, they are widely considered to have unlimited potential. This is because such assets are easier to understand and accept by the market than disruptive standardized tokens. The development of NFT assets still requires a more sustainable foundation, and we are looking forward to an NFT network ecology that has a long-term investment and application value, and it is capable of crossing the bull market and a bear market. Lepasa Foundation was born for this purpose.
What is Lepasa Foundation?
Lepasa Foundation will ensure decentralization of the authority & governance of the project & eventually lay the foundation stone for a larger audience to adapt cryptocurrencies & take advantage of enormous possibilities.
By introducing not-so-complex digital concepts in the forms of NFT & DeFi solutions the ecosystem being built in the crypto valley will facilitate mass adoption of blockchain & cryptocurrencies.
Lepasa Foundation building an ecosystem that will bring everyone together who believes in innovation to join the Crypto & NFT revolution. The world is moving on to witness an unprecedented pace. With Lepasa, you can experience all possible opportunities and fun.
Vision of Lepasa
The vision of Lepasa, is to create a mythological world that habitats beautiful legendaries. Which will offer a social experience with an economy driven by layers of land and unique creatures ownership, with content distribution. Developers will be able to create applications on top of Lepasa, distribute them to users, and monetize them.
Lapasa Ecosystem
Lepasa's value proposition to application and game developers is that they can fully capitalize on the economic interactions between their applications and users. To allow those economic interactions, the platform would allow three things to be traded: Crypto Tokens, Digital Goods, and Services. A core system can be integrated that allows global, instant, and cost-effective settlements between any two users on the internet.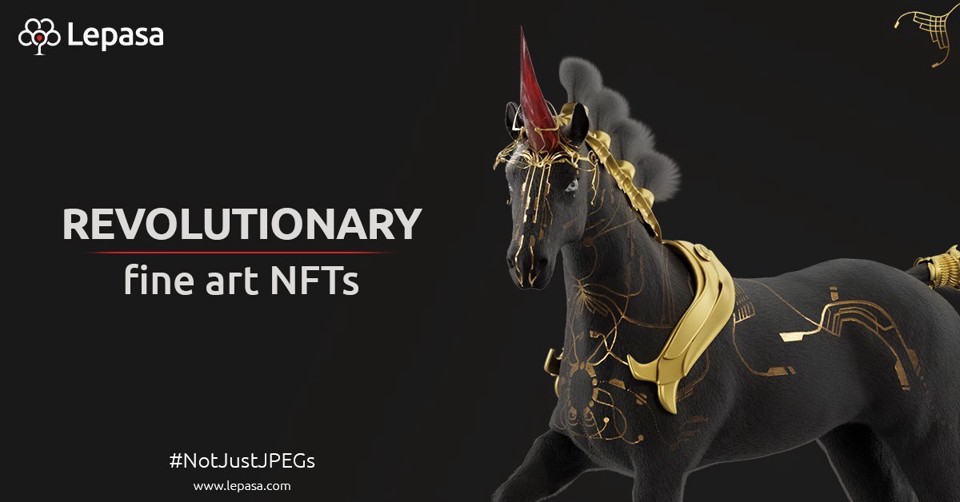 Use Cases of Lepasa
1. E-Commerce - Online shopping on websites and mobile is very well established to the core of every corner across the globe, Possibility of a large number of Lepasa habitants can inspire global sellers to sell real stuff to the users by their virtual store on the platform. Other virtual world games have witnessed this already.
2. Digital Collectibles (NFT) - Lepasa expects users to publish, distribute, and collect rare digital assets issued by Lepasa and the other blockchain projects by their creators. Just as it occurs today in other virtual worlds or through online forums, these digital assets would be traded inside this world through the scripting system and be backed by the aforementioned naming system.
3. Socializing - Groups that currently gather in online forums, chat groups, or even other centralized multiplayer games could port their communities into Lepasa. Offline communities could also find in Lepasa a space to gather and interact. For example, Facebook has a large number of users from around the world and it gives them the ability to create groups, applications, and sub platforms, where they interact for their objectives. Similarly in Lepasa users should have even better opportunities to explore.
4. Applications & Games - The scripting language would allow to develop of the applications, games, gambling, and dynamic 3D scenes and to handle a wide range of capabilities, including creating objects, loading textures, handling physics, encoding user interactions, sounds, payments, and external calls, among others.
Tokonomics
LAND is claimed by LEPA, a fungible ERC-20 token of fixed supply. And every swap burns LEPA to create scarcity of the token. This token serves as a proxy for the cost of claiming a new land block. Lepasa's value proposition to NFT holders is that they can fully capitalize on the economic interactions on several NFT trading platforms. NFTs are based on Etherum — 721 blockchain and can be collected by $Lepa tokens, An ERC-20 tokens available on crosschain platforms.
Conclusion
NFTs are creating opportunities for all kinds of creators (visual arts, game designers, musicians, etc.) and unlocking new revenue streams. Part of what makes them so exciting is the variety of assets they can represent: virtual collectibles, game items, digital artwork, event tickets, real estate, identity documents, certifications, and more. The NFT market is exploding right now, as early adopters and Cryptocurrency enthusiasts try to cash in on the trend. Lepasa NFTs are limited edition and unique. There is no single replica of one. All of them are game-ready which means when you get Lepasa NFTs, They are not just JPEG images but you get actual source files and they have the capability to be animated as per user use case. Lepasa NFTs can be animated and easily used in videos/movies, Art, and other gaming projects.
Read More Here
Website: https://www.lepasa.com/
Twitter: https://twitter.com/lepasaorg
Telegram: https://t.me/lepasa_discuss
Proof of Author
Bitcointalk username: Hitlex
Bitcointalk profile link: https://bitcointalk.org/index.php?action=profile;u=3398352
Telegram username: @ershad9000967
Wallet: 0x2616CcDF37B179fe5E65EF16a57c04922168cB64
#lepasa#blockchain