How to earn $1000 monthly
---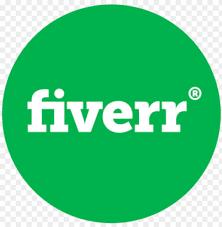 Getting started with Fiverr
Many people have been wondering "is there any legit website that really pays $1000+ per month?" And the answer is yes. I'm going to cover everything you need to know about earning that huge amount of dollars with this legit website.

The website is Fiverr, a freelancing site where you get paid for doing some project in which you are good at.

Things to know about Fiverr isn't that much. To get started, you need to create a Fiverr Account using this link https://track.fiverr.com/visit/?bta=183347&brand=fiverrcpa Click join at the right too corner.

A pop up will be displayed, you will need to provide a gmail address to create your account.

Click Continue and you will be directed to input your username and password. Please note that many people might have use the username you have in mind but you will see to that if no one have used it before. Use a unique username and type your password carefully. Take note of your account details somewhere safe.

Click continue and you will be redirected to your buyer Account.

There is something you need to know, just because you just create an account doesn't mean you will start selling immediately, no! Your account will be a buyer Account. So now dash straight to your Gmail you provided while creating your account. You will see a message from Fiverr telling you to activate your account. Click on the activation link you found in the mail message to continue. You will see a message informing you your account is activated in the top of the webpage. Now click on the avatar ofyour Account at the right side of the page. A drop-down will display several options. Click dashboard to navigate to the page. Click start selling button on the page and you will be redirect to another page. Click start selling button on the redirected page to continue. Another page will load with some informations but let's ignore that for now, just click the continue button at the bottom of the page at least you will need to click it three times in three pages. Now you must have arrived to a page where you will need to put your real name and photo. Write your account description. Here, I'll like you to go to YouTube to learn how to create a Shopify store and how to create klaviyo flows for Shopify stores. You can go to Fiverr in another tab and search for Shopify, click on any gig and see how account description are written. Write a unique description for your account to continue.

you will need to pick the category Fill in all the necessary details and confirm your phone number after wards. Note: Fiverr only allows one phone number per Account.

Click finish and you will be directed to create a gig where you will describe the service you wish to render. You can pick any Shopify gig from Fiverr marketplace and create your own. When you get to uploading your gig photo. Keep in mind your picture must be 550x370 pixels. Finish your gig creation to start getting your orders rolling in. Watch videos on YouTube on how to create a gig on Fiverr if you don't understand. Also you could create klaviyo flows or klaviyo sales funnel gig which will ea n you up to $3000 per month.

There isn't nothing much other than keeping your account online frequently. Reply quickly to your messages and always deliver your orders within the time frame.

Get to Fiverr marketplace now to start earning passive amount. In my next text I'll give details on how to withraw your earnings. Don't forget to join using this link https://track.fiverr.com/visit/?bta=183347&brand=fiverrcpa

#fiverr

Share - How to earn $1000 monthly
Send bitcoin to this address