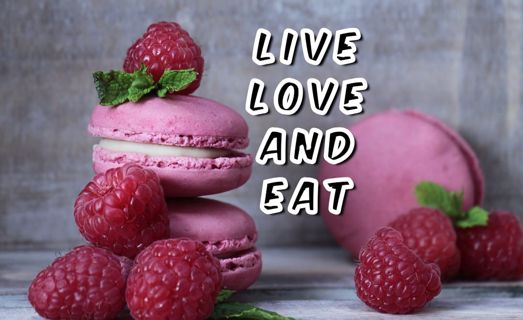 Living life to the fullest doesn't mean you have to go to the most expensive restaurants or book trips around the world. It's about savoring every moment and appreciating the small things that make life so special. Here's a guide to living, loving and eating your way to a fuller, richer life.

Start your day off right with a healthy breakfast. Eating a nutritious breakfast is key to jumpstarting your day. Start with a bowl of oatmeal, topped with fresh fruit and nuts for a well-balanced meal that will fuel you for the day ahead.

Make time for the people you love. Whether it's a weekly dinner date with your spouse, a day out with friends, or a quick phone call to your parents, make sure to make time for those you care about. Spending quality time with your loved ones will help create meaningful memories that you will cherish for a lifetime.

Indulge in something delicious. Whether it's a gourmet meal at a five-star restaurant or a simple dish made with love at home, savor every bite. Life is too short for mediocre food, so don't be afraid to treat yourself to something delicious every now and then.

Unplug from technology. Take a break from your phone, your laptop, and your TV every now and then. Spend some time in nature and take in the beauty of the world around you. Spend some time away from the digital world and you'll be amazed at how refreshed and energized you feel.

Live with purpose. Find something that you're passionate about and go for it. Live with intention and focus on what makes you the happiest. Live your life on your terms and don't be afraid to go after what you want.

These tips are just a few of the ways you can enjoy life to the fullest. Live, love and eat your way to a fuller, richer life and you'll never look back.

Share - Live Love and Eat: A Guide to Enjoying Life to the Fullest
Send bitcoin to this address