Introduction
An aluminum profile is an extruded aluminum segment or bar formed into a particular design. Extrusion is used to make profiles by forcing molten metal through a die of the desired shape. A long, uniform section is produced, which can then be trimmed to size.
Aluminum profile:
Aluminum profiles can be found in various contexts, from building materials to automobiles to household appliances. They're integral to numerous commonplace items, from cars to home fixtures like windows and doors.
Aluminum profiles may be the best option for your next construction project due to their adaptability, longevity, and low cost. Aluminum is very corrosion-resistant, meaning it won't rust or corrode with time, and is also strong and lightweight. It's the best option for use in damp locations like the coast.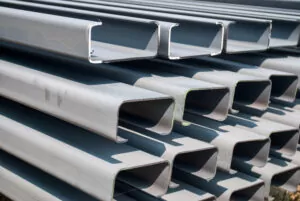 The galvanized iron sheet is the complete form of the acronym GI sheet. It's a zinc coating on a special type of steel sheet that makes it more durable and rust-resistant. Galvanized plain sheets and galvanized profile sheets are commercially available. Steel sheets can be hot-dip galvanized or electro-galvanized, depending on the galvanizing method used. It's a great option for structures, vehicles, furniture, home appliances, vessels, etc., because of its low price, high corrosion resistance, and nice appearance. For further information, read on.
Galvanized steel pipe:
Galvanized steel tube is made of low-carbon steel. Then, a hot-dip or electro-galvanizing procedure applies a zinc coating to the item, protecting it from rust. Galvanized steel tubes are long-lasting and resistant to rust and other forms of corrosion. As a result, it can be used in various contexts, including the building, chemical, electrical, and mechanical sectors.
Because of its superior corrosion resistance, galvanized pipe is widely used in various commercial settings. Let's go over some of the ways it can be applied here.
A pipe used to transfer gas, heating gas, oil, water, or another fluid or gas;
Oil industry applications, including offshore oil field pipelines and well oil pipes
Several industries, including agriculture, construction, and aviation, can benefit from it.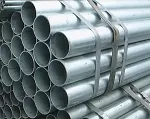 Steel grating, sometimes called metal grating or bar grating, is created by welding or pressure-locking together flat steel and crossbars arranged in a certain pattern. The two main construction methods use twisted square, round, or flat steel for the cross bars. Carbon steel with a galvanized finish is commonly used for these gratings, while stainless steel is also an option. Gutter coverings, steel deck panels, and manufacturing floors are just a few of the possible applications. Steel gratings are suitable for industrial and architectural use due to their strength, durability, and slip resistance.
Steel beam:
Beams are a type of structural steel member that may support the weight from two or more places. Beams' capacities to support loads and prevent bending or buckling are sensitive to minor geometric variations. Structural beams, or "beams," are made from hot-rolled steel. When chilled, steel is difficult to manipulate. So, heating the steel is the first stage in manufacturing steel beams. This is accomplished by running steel through a furnace equipped with sophisticated burner control systems and intricate computer programs to maintain the desired temperatures.