We understand the importance of using the correct lighting in industrial settings where flammable gases, vapors, liquids, and combustible dust are present. Hazardous location lights are specifically designed to prevent igniting these materials and causing an explosion.In this article, the hazardous location light manufacturer will tell you what types of Hazardous Location Lights there are.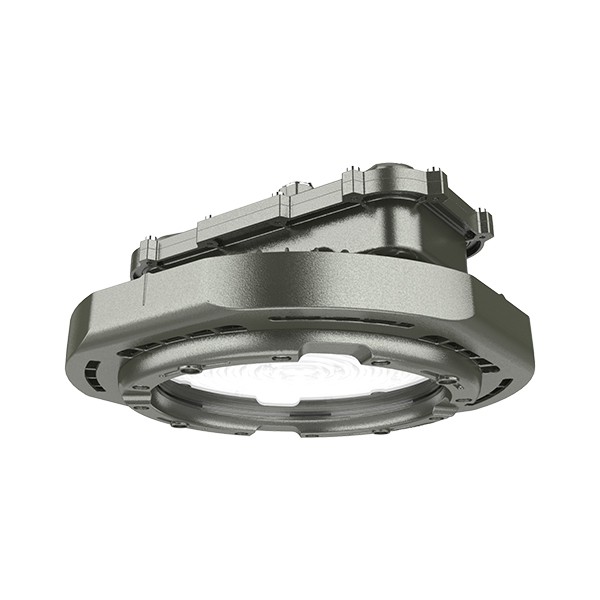 Types of Hazardous Location Lights:
Explosion-Proof Lighting: These lights have a sealed enclosure that can withstand an explosion internally and prevent the explosion from spreading outside the enclosure.
Intrinsically Safe Lighting: These lights use low-voltage electrical systems to prevent sparking and overheating that could ignite flammable materials.
Vapor-Proof Lighting: These lights are designed to resist harmful vapors and liquids from entering the enclosure and causing damage.
Chemical Resistant Lighting: These lights are built with materials that can resist corrosive chemicals.
When selecting hazardous location lights, it is essential to consider the classification of the area in which the light will be installed. Hazardous locations are classified into different zones based on the likelihood of an explosive atmosphere:
Zone 0: areas where flammable vapors or gases are continuously present.
Zone 1: areas where flammable vapors or gases may exist under normal operating conditions.
Zone 2: areas where flammable vapors or gases are not likely to occur under normal operating conditions but may occur due to abnormal conditions.
Other factors to consider when purchasing hazardous location lights include the type of lamp, color temperature, lumen output, mounting options, and power source.
In conclusion, selecting the right hazardous location light is crucial for ensuring safety in potentially explosive atmospheres. With so many variables to consider, it is essential to seek out a reputable hazardous location light manufacturer. We at [Lamp suite] are committed to providing high-quality, reliable, and safe lighting solutions for hazardous locations. Contact us for more information on our products and services.