Bedrooms are always one of the most enticing, relaxing and favorite spots to unwind and rejuvenate oneself. It is the perfect place to find peace and calm after the end of a torrid day. It is that place where you catch up with one of your biggest necessities- Sleep and rest. Bedrooms should always be spacious. A simple, sober color scheme should be adopted with little highlights unless specified. Relaxing and neutral pallets come handy. The colors should reflect taste and style of the users.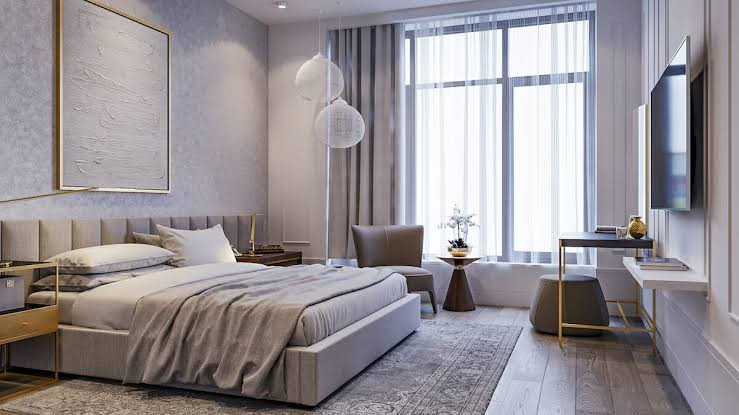 Decor should be well coordinated with the other rooms of the house. Any theme can be adopted like contemporary, eclectic, classical etc based on choice. There should be adequate lighting and ventilation along with temperature control. Comfort must be given top priority. Flooring should be smooth and antiskid. Soft furnishings of superior quality should be ideally used.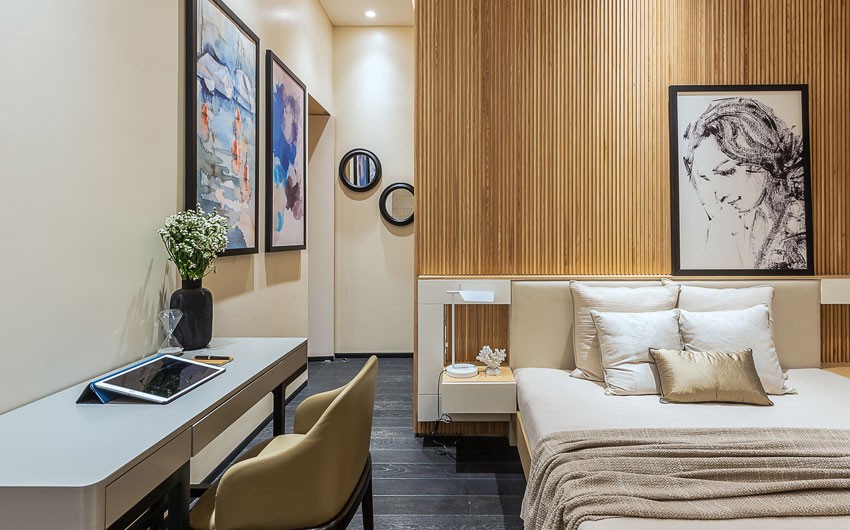 Additional seating arrangements must be present for informal talks and conversations. There must be space for books like book racks, shelves, cupboards etc. Sufficient storage space should be there for apparels, clothing and so on. Last but not the least paintings, collages and pictures for visual appeal can be added to make the room look vibrant and lively.
Must haves-Bed, bed side tables, study unit, book rack, couch, seating, rug/carpet, air conditioner, dressing unit, wardrobe, fan.
Accessories-lamps, flower vases, decorative light fixtures, paintings, souvenirs, art and craft items etc.