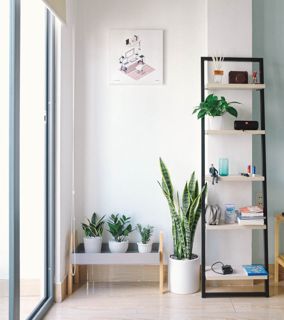 Be sure that you're not falling victim to any of the following common house cleaning mistakes.

1. Forgetting to Vacuum After Dusting.

Dusting should always go hand-in-hand with vacuuming for one good reason: even if it looks as though your rag has picked up most of the dust, a lot of it falls to the floor, keeping allergens in your house. simple itchiness or sneezing to serious coughing, wheezing, and even asthma attacks.

2. Washing Windows When It's Sunny.

It might seem like a good idea to wash your windows on a nice, sunny day, but according to Haynes, you should actually wait until it's a bit cloudier to perform this task. The hot sun will make glass cleaners evaporate much quicker and cause unwanted streaking.

3. Ignoring the Dangers of Mold and Mildew.

While some molds are more dangerous than others, and some people are more sensitive to mold than others, cleaning mold and mildew is an important issue for everyone to be aware of. Their house simply because they've wiped away any visible traces. hot water and then applying a disinfectant to kill off any remaining traces.

4. Forgetting to Clean Your Tools.

Given the bacteria that your cleaning tools encounter every time you use them, they also need to be cleaned, Sponges should be replaced regularly, though you can run them through a hot cycle in the dishwasher if you would rather not toss them.

Mop heads can be run through the washing machine, as can microfiber cloths, though Hyde notes that it's important to run them through the wash separately from your clothes and other laundry items and to steer clear of fabric softener.

Kitchen sinks take a surprising amount of abuse as rotting food bits, raw meat drippings, hand fecal residue, and more are constantly being washed off into the basin, Forgetting to clean your sink properly can result in spreading germs onto all the other items you try to clean in it, to make sure that your sink is squeaky clean, she suggests scrubbing it down thoroughly with dish soap before rinsing it clean and misting it with a sanitizing solution, allowing it to sit for at least five minutes before rinsing.

5. Working Too Quickly.

It's no surprise that most of us would rather our house cleaning be done as soon as possible, but rushing through cleaning can actually be more trouble than it's worth, especially not when using spray disinfectants on surfaces around your home. from 60 seconds to 10 minutes to kill germs, so If you just spray the product and immediately wipe it dry, lots of live germs will be left behind. allow the disinfectant to continue to work as it dries, leaving your home fresh and truly clean.

*A cleaner home helps reduce stress, feelings of anxiety, and depressive symptoms.

Share - 5 House Cleaning Mistakes to Stop (We're Totally Guilt of #4)
Send bitcoin to this address