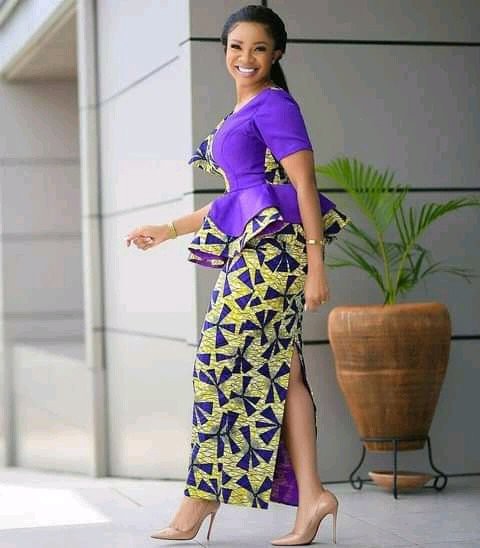 Ankara skirt and blouse dresses are one of the most popular styles among ladies and it has different ways they can be rocked out. This style involves you styling your Ankara fabric in a straight skirt, six pieces skirt, or flare skirt with any suitable blouse of your choices like a flared blouse or a straight blouse 
  one of the many advantages of the Ankara skirt and blouse is that they can be worn anytime or any day and is very easy to wear.
They are very comfortable and safe and you wear them anywhere at any time. They are splendid for birthday parties, weddings, shopping, get-together parties, naming ceremonies, or any party of your choice or any place you feel you can wear them.
If you are a fashionista looking for a beautiful Ankara skirt and blouse outfit for any upcoming occasion or event, then these styles are for you.