The Ankara fabric is one of the most versatile and prominent native fabrics widely used in Nigeria and around the globe because of the catchy print inserted on the material. When thinking of the best Ankara styles and designs you can add to your wardrobe as a mother, you need to also make plans in recreating the children's version of the style you are about to sew for yourself.
The Ankara outfits for girls can be worn for birthday photoshoots, outings, weddings, and birthday parties. Here are some lovely Ankara outfits you can recreate for your daughters.
1. Ankara Jumpsuit
The jumpsuit outfit isn't good clothes for adults, young girls can look very adorable in this beautiful outfit. You can mix and match two different Ankara materials when recreating your daughter's jumpsuit because it's one of the trending and latest fashion trends people love to sew.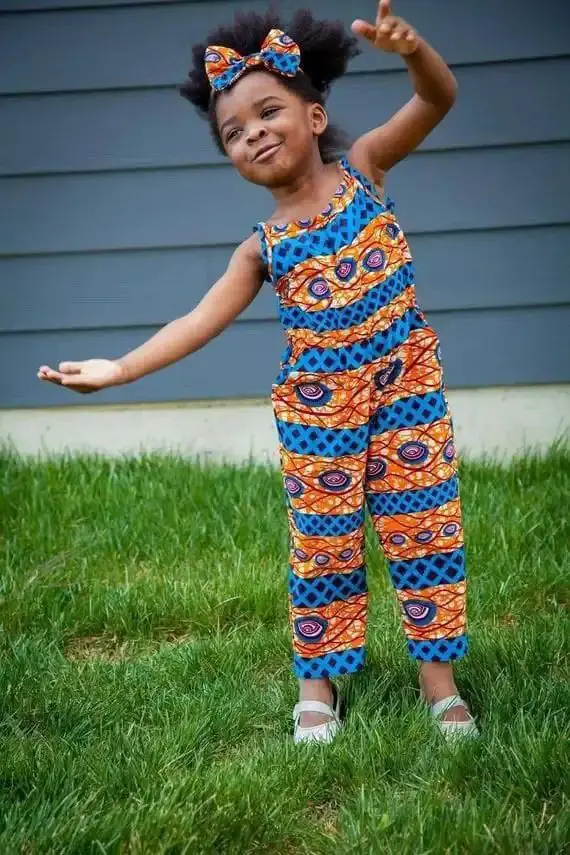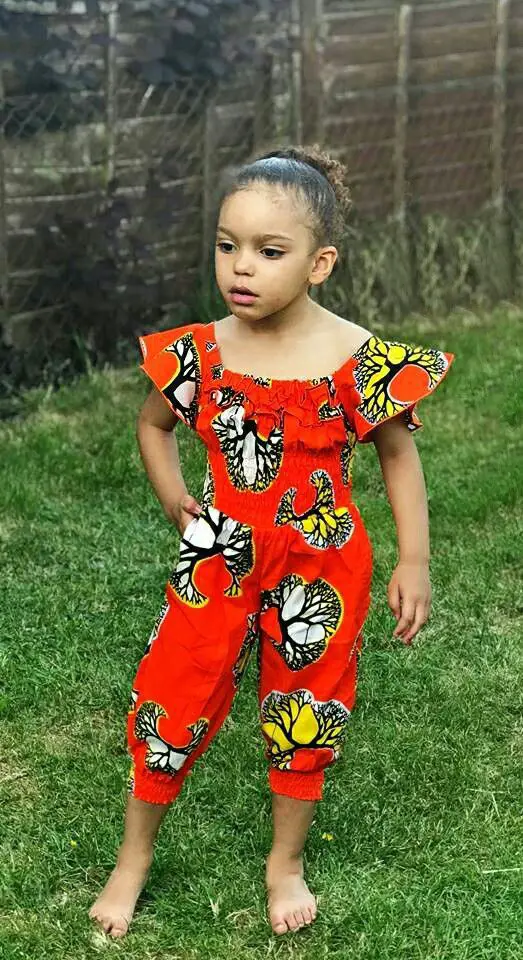 2. Short Ankara Gown
For good clothes for Sunday service which you can sew for your daughter, you can consider making a flare or fitted short Ankara gown for them.