Traditional products are in trend. But getting an original traditional product is not an easy job. India is a country with vast diversity. All 28 states have some famous products. Especially if we talk about apparel and home accessories, we get a very long list. Pashmina Shawls, Banarsi Saree, Lucknowi Kurta, Jaipur Bandhani dresses, Bhagalpur silk clothes, and many more. People all over the world prefer famous apparel and accessories from different states of the country. One of the traditional products is Bhagalpuri Dull Chadar. A Bhagalpuri Chadar is in high demand nowadays.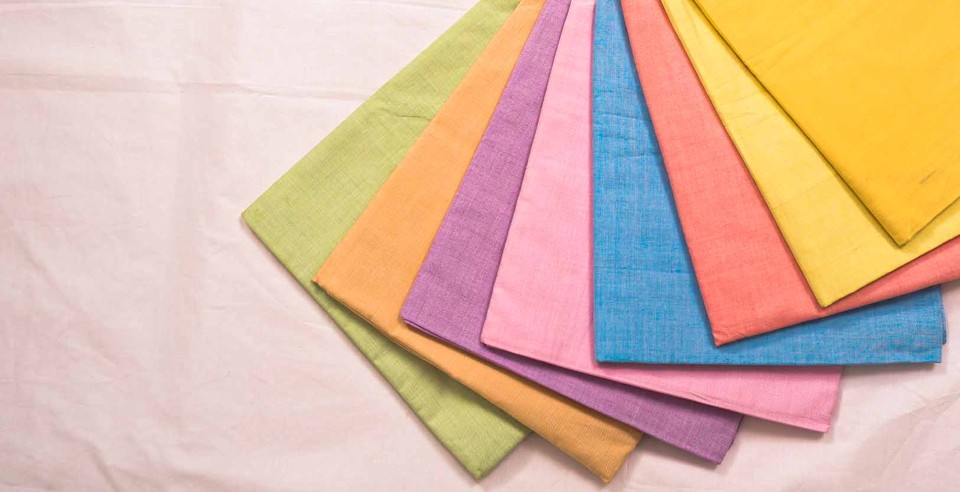 Bhagalpuri Dull Chadar
A Bhagalpuri Chadar is a traditional product of the Bhagalpur district. The city is famous for its silk clothes. Therefore, it is also known as 'The Silk City of India'. The Bhagalpuri Chadar is built by the local native weavers of the district. They are engaged in this work for ages now. It is made from the Viscose fabric which is a silk and cotton blended material. The weaving process of Bhagalpuri Chadar includes two hundred percent organic staple yarns which are twisted together. Bhagalpuri Dull Chadar is also known as Bhagalpuri Andi Chadar and just Bhagalpuri Chadar. Apart from Chadar, the city is also famous for its silk sarees.
Types
Apart from the original Bhagalpuri Yellow Dull Chadar, many different Chadar is also available in the market. The same chadar is available in elegant bright yellow, pink, blue, and red colors also. Besides this, a different type of Bhagalpuri Chadar is also available, known as Bhagalpuri Patta Chadar. The Patta Chadar is created by using 2 or 3-color staple yarns. The colors available in Patta Chadar are Patta Red, Patta Pink, Patta Blue, Red Green Patta, Red Blue Patta, Pink Blue Patta, and many more.
Uses
There are many different uses of a Bhagalpuri Chadar. Some of them are listed below:
A. C. Blanket
A Bhagalpuri Chadar is the best option for the A. C. Quilt.
Lightweight, comfortable, easy to handle, perfect fabric, etc., are the required properties that anyone wants in their A. C. Blanket, and all these features are available in the Bhagalpuri chadar which eventually makes it a perfect A. C. quilt. During hot summer nights, one can use this chadar for a snug and restful sleep as the silk fabric regulates the temperature and make the person feel cool.
As bedsheet
A soft bedspread or a bed cover is loved by everyone. The silk fabric used in making this chadar makes it buttery soft and gives a silky-smooth touch. Because of this feature of the Bhagalpuri Andi Chadar, the homemakers prefer this chadar as a bedcover for their homes so that the members of the family can have a good and comfortable rest on it.
For traveling purposes
During traveling people opt for chadars which are light in weight, comfortable fabric, and which will keep them warm. For all these reasons, this Bhagalpuri Chadar is ideal and suitable for traveling. Due to its lightweight, it is very easy to carry from one place to another. Also, this chadar does not need any extra special care as it is easy to handle.
For every age group
Bhagalpuri Chadar is a product that is used by people of different age groups. As it is a multipurpose chadar it is used for many different purposes. While for some purposes it can be used by every age group.
Newborn and small kids- The newborn babies and small kids are wrapped up in this comforter. The silk fabric makes it suitable for the use of babies. There are tiny holes present in cotton and silk which allow the air to pass. Also, makes the skin breathable.
Teenage, young girls- teenage and young girls use this chadar as a stole. The elegant color availability is the main reason why it is popular among this age group. This chadar is also used by this age group in the festive season which gives the girls a traditional look.
Adult women- The women's community use this chadar as a shawl in the winter season.
Elderly age people- The old and elder people use this chadar because of two main reasons. One is that this chadar provides them comfort and coziness and the second one is that it is a traditional product. And elder people love traditional products more because it makes them feel connected to their roots.
For gifting
Nowadays people have started gifting traditional products. It is a good gifting option available in the market. Keeping in mind its comfort, ease, fabric, traditional background, rich color availability, multi-purpose use, and many more qualities people have started using it for gifting their near and dear ones on occasions, festivals, and sometimes without any occasion also as a token of love and care. Especially you can give it to the elder member of your family.
From where to buy Original Bhagalpuri Chadar?
Buying a traditional original product is not an easy job. There are many duplicate copies available in the market. The duplicate product copies are not at all authentic.
But if you want the original and authentic Bhagalpuri Chadar and many other native products of Bihar then you can buy it from NativeClap https://www.nativeclap.com/
NativeClap provides 100 percent authentic native products.