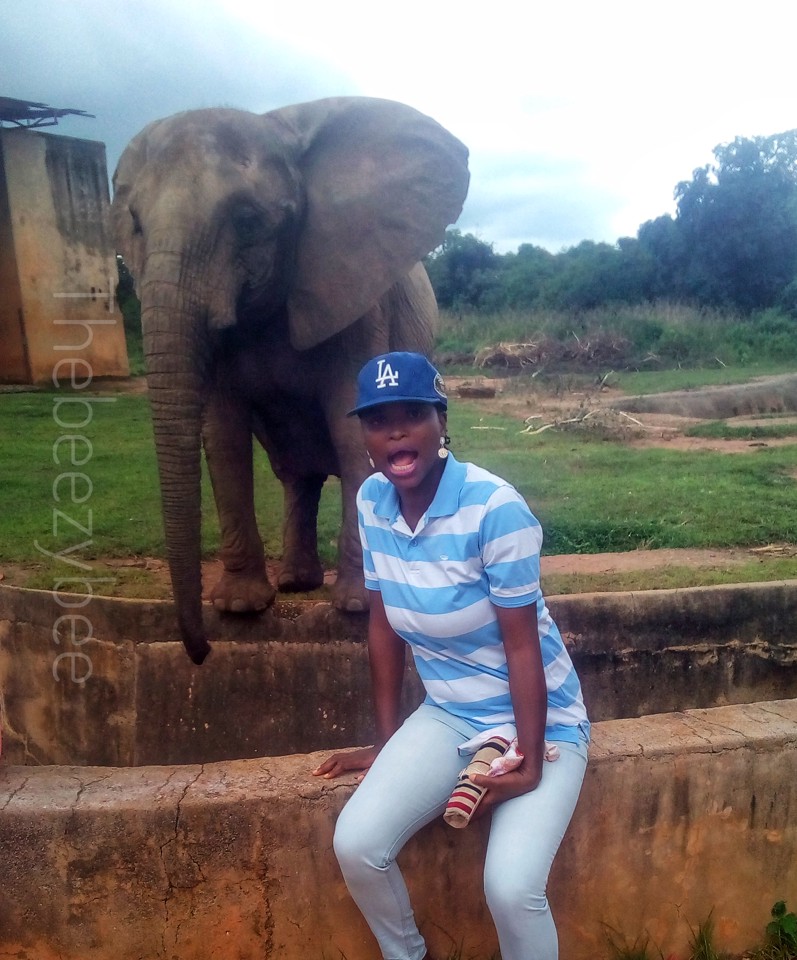 I could remember my first time seeing an elephant.
Goodness! The feeling I had was as huge as the elephant I saw. 😁
I was overwhelmed and it felt as though I could touch the animal. (Who give me that liver? 😏).
I decided to take a picture while the elephant was some distance away. As soon as I sat down and looked back, I noticed that this huge animal was coming close to where I was. I became scared but still maintained my sitting position with my heart beating fast.
I wanted to take the shot and get up quickly to avoid stories that touch. 😁
The photographer held the camera ready to take the shot. He stood there telling me to say "cheeeese". As soon as my mouth opened up to say 'Cheeese', the next statement I heard was 'The elephant is at your back'. Instead of saying 'cheeese', the Yoruba nature in me exclaimed 'haaaaaa' and 📸 the photographer captured this funny shot 😂.
Seriously, if you were the one what would have been your reaction seeing such huge animal for the very first time?
Thebeezybee
#thebeezybee #throwback #elephant #funny #story #storyteller