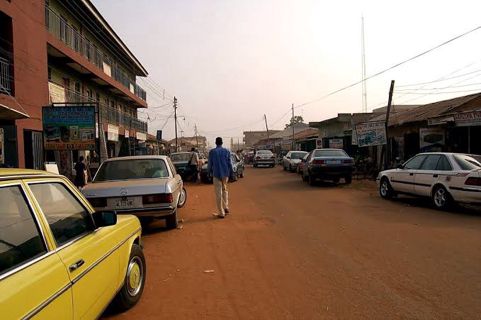 You know it's Monday morning when even you, twenty-nine and jobless, sit at the veranda of your mother's house to see the children rush to school and their mothers come out to arrange their markets. Sometimes, your eyes follow the motion because you also just want to take part in the Monday rush. Then when it is past ten in the morning, you feel like the earth has been dragging its feet around the sun.

You realize you've been home for too long when your mother tells you to pack in a dozen things she sun-dried outside; when you know who snuck into whose room and when the news eventually comes out, you can only raise your brows. 

Seated on your bed is a list of what you want to do before your thirtieth, and well, it can only take a miracle, or more. You are seated, not panicking, a little bit worried, sometimes roaming and taking in deep breaths at intervals. 

You look out of the window and you can't believe it's nightfall already, everybody can't. Everyone has worked too hard or done too much of nothing that they didn't know when the night came. Tomorrow, Tuesday, is another day to do something or nothing. 

Da_Penholder

Send bitcoin to this address