"A tribute to a true friend" || A poem by Shukdeb Mazumder
---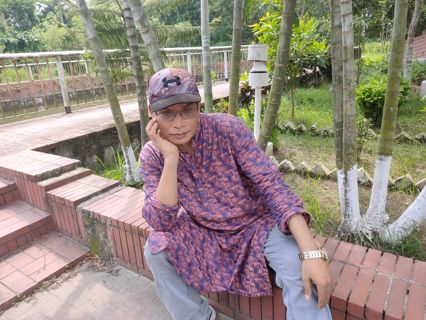 Long path, I can belong to you

very easily
when she is with me
holding my hand steadily.

Darkness, hark, don't be boastful,
you must be defeated soon
because she is my companion now,
who is the next-door neighbor of moon.

In the rain, she is my raincoat,
in the winter, blanket,
in the den of despair
she is my outlet.

A true friend of mine she is,
my lifemate, lifejacket, invaluable, rich!

© Shukdeb | 06-07-2022

Share - "A tribute to a true friend" || A poem by Shukdeb Mazumder
Send bitcoin to this address