My Mother Has A Photo Album In Heaven
---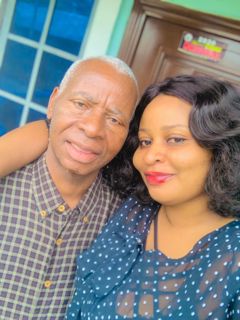 My mother doesn't read books,

she reads people who read books.

like she read my cousin who was pregnant at 16

because she tasted lemon dewdrops in early sunrise

and the bittersweet experience of motherhood never left her palm like a written note.

my mother could read fever just by placing hands on the forehead of her child,

you could say she was the MOM in therMOMeter

because my mom never kept us in a room temperature...

to say, she didn't want us to get spoilt,

she tightened up every corner that would make a child forget home,

my mother's food quenched my thirst for food outside the home.

her timing for motherly love was always perfect,

she made us believe that home is the only heaven you will find in hell.

my mother has a photo album in heaven too,

the ones she took while smiling through the pain of raising kids with no money.

the ones she had while bathing me at 14,

my thoughts of her beautiful smile, her monochrome teeth

and all God's favourite pictures of her making sacrifices for family.

Kelvin writes

All Rights Reserved

Share - My Mother Has A Photo Album In Heaven
Send bitcoin to this address