Facts about Talent Rusere
---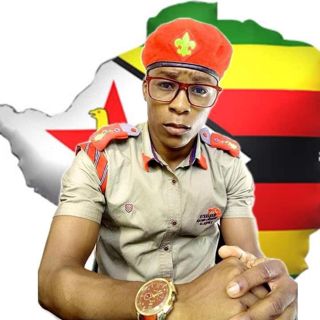 1) Talent Rusere is the most influential young political activist in Africa.

2) Talent is a genuine international influencer whose intentions are pure and clear. He is much concerned about the next person more than himself. Talent Rusere is one of the most imminent rising star in the African political spaces.

3) Talent is a proffessional gospel musician. He did a diploma in Musicology at the Great Zimbabwe University in 2014. He has so far recorded three albums : 1 Garai neni zuva radoka, 2 Mufudzi ndiye Jehovha, Kuera Mwari nemari. His music can be freely downloaded on mdundo.com

4) Apart from being a lawyer, Talent Rusere is an architect by proffesion and masters degreed Political Scientist. Rusere was mentored and educated by the late Zimbabwean President Robert Mugabe.

5) Talent Rusere was the youngest Zimbabwean youth to challenge the Zimbabwean government policies and influenced millions of Zimbabwean young people into a movement for a change of regime. Talent Rusere is the founder of the famous Zimbabwean lives matter campaign. He is also the initiator of the 2021 Zimbabwean diaspora vote protest.

7) Talent Rusere is the initiator and the founder of the Great Operation Aluta Africa.

8) Talent is also a proffessional freehand drawing artist. He draws epic potraits using pencils and pastel coloured pencils

Share - Facts about Talent Rusere
Send bitcoin to this address