Breaking News: Anti-Duddula leader Talent Rusere engages a South African girl Sisanda Sanda Omuhle
---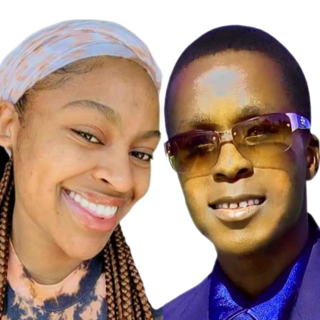 Zimbabwe's young intellectual celebrity and business entrepreneur Talent Rusere has engaged Sisanda Sanda Omuhle as his wife to be. Sanda is a South African citizen from the Xhosa tribe. She was raised from a middle class family in the Eastern Cape Province, South Africa.

The two love birds recently left social media in flames after pronouncing their lovely relationship on social media yesterday.

Considering Talent Rusere, the Founder and Leader of Operation Aluta Africa, an international militant organisation that became famous for fighting against Nhlanhla Lux's Operation Dudula, majority of the Dudula movement had considered him South Africa's enemy.

The two burning love birds are currently trending on the Zimbabwean social media spaces with a wide range of diversity in compliments from all corners of Africa, however Sisanda has recieved an unexpected warm welcome from the Zimbabwean community calling her (Makoti we nyika) which means the nation's daughter in law, a correspondence to the title (son of the nation) a name given to Talent Rusere for his political influence by the Zimbabwean citizens.

The Talent Sanda union has become an issue of international interest between Zimbabweans and South Africans all over social media platforms.

The two are expected to get married and throw an international wedding any time soon.

Share - Breaking News: Anti-Duddula leader Talent Rusere engages a South African girl Sisanda Sanda Omuhle
Send bitcoin to this address