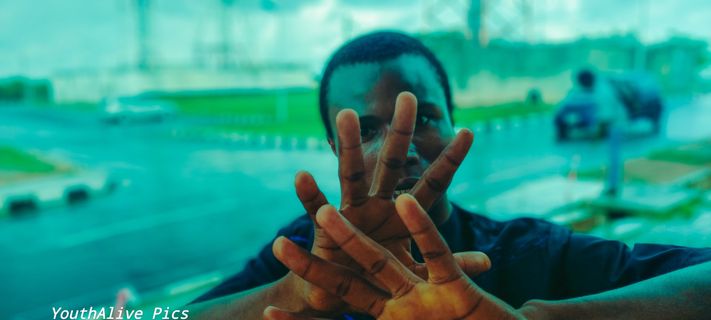 DIRECTOR: Mr. Okoro I'm glad you finally reconsider. You see...i know you are a honest man. I've been watching your conduct and I also hear from other staffs that you are a very good man.

OKORO: Thank you ma.

DIRECTOR: Because of that...I'm making you the head of the team.

OKORO: (afraid) ma... I don't think it's necessary ma.

DIRECTOR: Well it's my choice.

OKORO: Thank....thank you ma.

DIRECTOR: Since you don't know what exactly to do on that day, Baine will tell you what to do. Baine.

BAINE: yes ma, as you know. it's a national exam and we can't afford to let our students fail their last exam. All we have to do is that when the exam question is given to them. You will duplicate....

OKORO: Sorry....why me?

BAINE: Because you are the team leader.

OKORO: Ohhhhkk.....as the team leader can I delegate?

BAINE: No.

DIRECTOR: I think both of you should leave my office and discuss thing better and better.

BAINE: Ok ma

(they exit, light out)

SCENE TWO

OKORO: (Pacing around his room sweating) don't tell me you don't see what she said. She threatened me, what am I supposed to do. (squeezes his face in disdain) To not compromise!? are you kidding? I lost my job last year because you told me not to cooperate with the director. He only wanted the students to pass! But you are being unreasonable.....the students paid huge money. Why should they fail the exams? Now this time, you are telling me not to compromise, again? (hisses, closes his ear firmly) I'm not going to listen to you this time. (silence for a while, knocks on door jacks him up) who is there?

KETH: Hello brother (enters)

OKORO: Good afternoon KETH. What brought you here?

KETH: The Lord gave me a mesage for...

OKORO: I'm not interested in His message. I just told him I'm not going to listen to Him.

KETH: Wow.... well. It appears he is still very much interested in you. Because He loves you.

OKORO: (shouts) I'm not interested! don't you hear me!? (silence, he paces about restlessly) I have needs, I have a scholarship exam to write which I've not paid for, I have younger sister that hasn't pay her school fees. I cannot lose my job...no...never!!!

(KETH places his hand upon his shoulder)

KETH: My brother....

OKORO: You will not understand.

KETH: True, but He understands. The Lord said that you should not be weary in well doing, for in due season, you shall reap if you faint not.

OKORO: I do not want to faint, that's why have made my decision. I've made my decision and I want God to know that. I'm not ready to listen again. Keth, you are fortunate things are going your ways. You see....(becomes suddenly confident) it is time I use my sense. I'm not ready to lose my job this time.

KETH: God's word in Proverbs 12:15 says the way of the arrogant fool who rejects God's wisdom is right in his own eyes, But a wise and prudent man is he who listens to counsel. Please don't act as a fool. Foolishness is costly.

OKORO: maybe should leave me and stop reading the Bible to me.

KETH: (calmly) Okoro....calm down.

OKORO: who has calmness help?

KETH: Don't lose your confidence in the Living GOD. Jesus has a beautiful plan for you.

OKORO: Get out.

KETH: (surprise) Excuse me?

OKORO: (louder) No you excuse me. (opens the door) now get out!

KETH: It's not up to that.

OKORO: It is more than that. Now-get-out!!!

(Light out)

SCENE THREE

DIRECTOR: In fact...I'm surprised. And by the way he is a new teacher here.

BAINE: i've always suspected that his closeness with the students weren't genuine.

OFFICER: so what you are saying is that the school has no hand in this malpractice.

DIRECTOR: we are a school of reputation and we will not allow that to be trampled under anyone's feet because of one teacher's foolishness.

OFFICER 2: you want us to believe that Mr. Okoro single handedly took it upon himself to collect bribe from the students, single handedly

DIRECTOR: If you will not believe us... Then you must have a proof. Because this isn't the first, second, third, fourth or fifth times that my school will be hosting this national exam.

OFFICER: but it's our first time of supervising national exams with tight security like this. But since you insisted you have no hand in this malpractice. We will be going with your teacher...I'm afraid its a twenty year jail term. Bail is not certain. (to a officer) bring him in. (Officer exits) He duplicated the questions we gave the students. Provided answer to it and was sharing them to the students. So dishonest a man?

OFFICER 2: he was very smart. That was why we could not detect him early.

(two officers enter with Okoro who is looking rough and tattered. He looks about expecting good news from them)

OFFICER: only you said the school ask you to do this. But more than two witnesses said you single handedly carry out this activity.

OKORO: ah ma...Director you know that's a lie.

DIRECTOR: who is your Director.

OFFICER 1: Take his picture....it's going online.

OKORO: (tearfully) no sir....please sir.

OFFICER 2: silence

OFFICER ONE: In a situation where we don't know who to believe. We just go with the larger witnesses.

(tears roll down Okoro's cheeks, JERRY enters with two suited men)

DIRECTOR: who are these?

Suit Man 1: My name is James Alfred, we came here in search of Mr. Okoro Robin. We learnt he teach here.

DIRECTOR: what business do you have with him?

JAMES: on behalf of the former school. We were told of his honesty last year in the former school where he was teaching. The Director of the school told us of the story of how he behaved honestly and we are here to honor him for his honesty in the former school. He is a good guy.

DIRECTOR: And what type of honor will that be?

SUIT MAN 1: He is too further his Masters degree abroad with full scholarship and.....

OKORO: (screaming, struggling to be free) it's me. I am Robin (fighting to be free but he is unsuccessful, he cries) please I'm Innocent....have mercy on me....my scholarship.

SUIT MAN 2: Ma... What's wrong...why are they holding him?

DIRECTOR: i'm sorry you brought the gift for the wrong man.

(Sharp Black out)

THE END

The way of the [arrogant] fool [who rejects God's wisdom] is right in his own eyes, But a wise and prudent man is he who listens to counsel.

Proverbs 12:15 AMP

https://bible.com/bible/1588/pro.12.15.AMP

Share - PREVIEW OF FOOLISHNESS (A stageplay)
Send bitcoin to this address