2023 ELECTION: ELECT A CREDIBLE LEADER.--- Rev. Arogundade.
By Exponent Magazine News. 29-5-2022.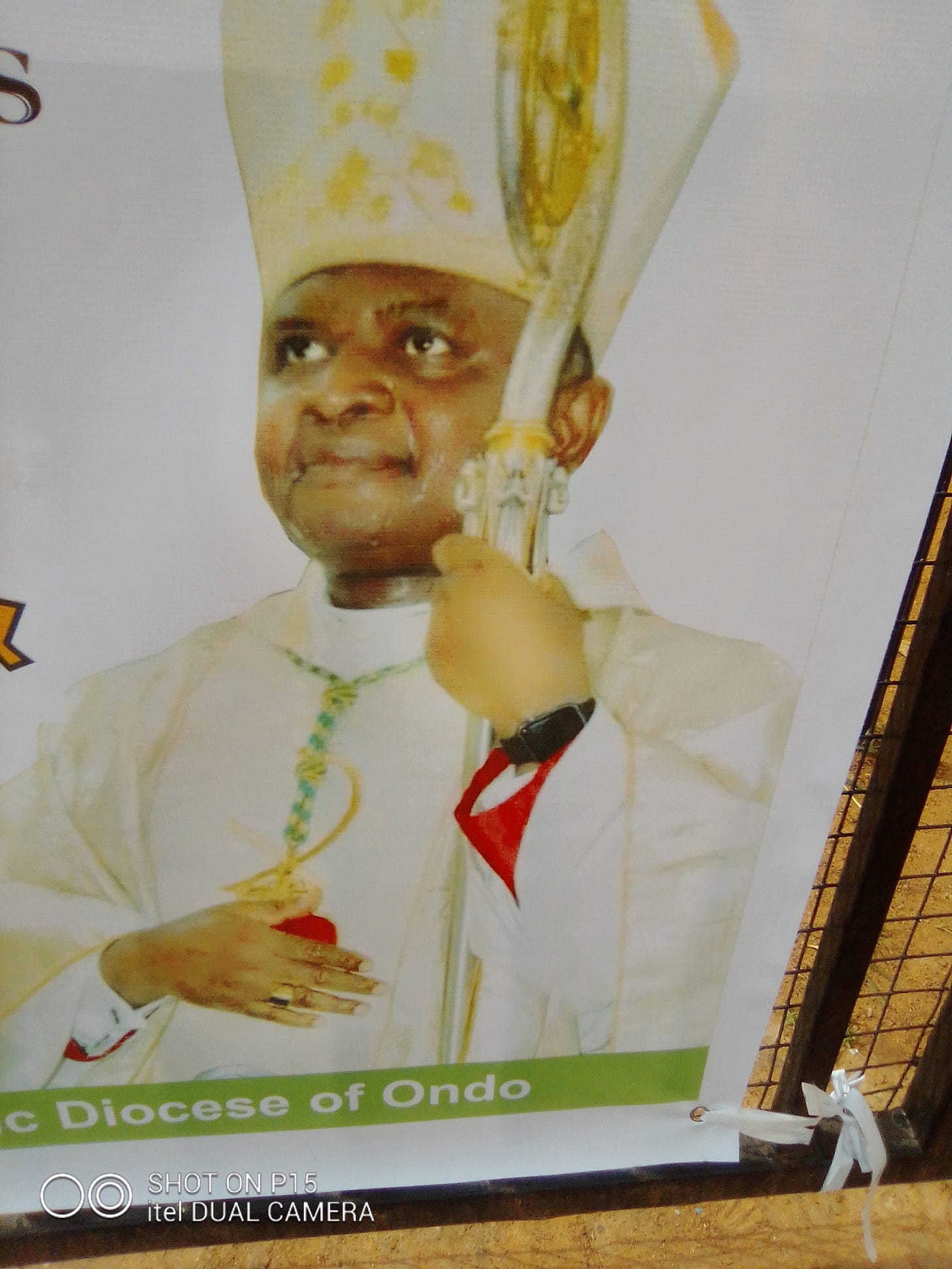 The Reverend Father of the Ondo State Catholic Diocese, Akure Rev. Jude Arogundade has called on all Nigerians to elect a credible and presentable leader that would represent us well in the international community. This he said today during the world communications celebration day held in the church services, the Rev. Father lamented that the nation had made mistake in the past in time of the leadership selection and cannot afford to repeat the same mistake this time around in the selection of the leaders that would pilot the affairs of the country for the next four years. In his words "Chose a leader that is presentable. A leader that will represent us well in the international community not a leader that would usurped the sovereignty of the people's territorial integrity of their sovereignty".
In another develoment, the Rev Father Arogundade said that when people voted during election, what it means was that people had given their sovereignty to their representatives and this power connotes protection, delivery of divided of democracy and provision of a good leadership to the electorates in return. Arogundade who said that the whole world is waiting for Nigeria and Nigerians to present leaders that is presentable that the international community can relate well with not somebody who would be talking and people we be covering their eyes. He also condemned the insecurity that is going on in the country and the act of trying to grambling people's land by force and given it to another entnic group all in the names and policy of Ruga and land colony.
The world Communications day celebration for this year 2023 theme is Listening with ear of the heart : A sine-qua-non to authentic Communication and witnessing received a well representatives acrossed all the Media Practitioners in the State. The programme witnessed the blessings of the tools of the media Practitioners and others communicators also used the occasion to thanked God for protection over them while they carried out their constitutional duties