Idea to earn passive income
---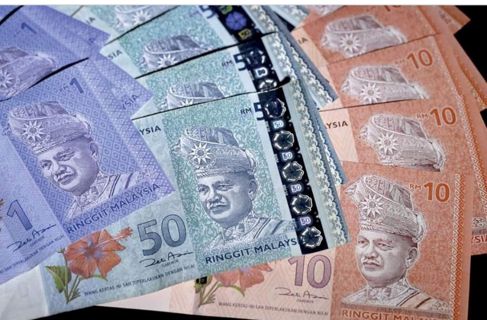 Isn't it fantisicing to earn while doing nothing at all? Yeah we can be happy in doing some job and carry out our routine work, but we all somehow want to go on a vacation and still earn money while doing Soo. Getting paid while you are watching Netflix and chilling out.

Here are some guidance that lead you toward your dream life. Yeah you have to do some hard work in the beginning but, you can't sit in your comfort zone forever while longing for a rich and luxurious life. If you are reading this you are absolutely on a right part to lead your life on a successful path.

Difference between active and passive income:

You must be wandering what's the most beneficial way of earing from these two means. Alright let me tell you an example of active income first, you are getting your salary of the day when you go and work with all of your motivation and won't get anything when you are home or you just have to take a holiday from your work place.

Oppositely from passive income you have to make some investment (money or time) at first and after that you are free from the stress of going everyday to a workplace when you have no motivation and heart to carry out your daily basis tasks.

Some money generating ideas that can help:

1)  House and building for rent:

It is the most popular offline to earn money by only investing on it for one time. Let be honest, your money that is laying in a bank locker doesn't going to give you any benefit. Does it?

But if make a house or shop at a good place and rent it out on a reasonable price. You are going to earn it your whole life. Also you can also raise your rental demand according to the need.

2)  Make something that educate or engage people:

Let's say you have create some video on YouTube. And you haven't posted for a while. Those videos can be for only entertainment purpose and can be for educational purposes as long as that content of yours is getting public attention and they are watching it you are going to receive your payment.

3)  Affiliate marketing

Affiliate marketing is becoming popular among people. They claim that they are gonna help you to earn passive income. You in this field you have to buy and sale some of their products and also you have to recommend those products to other so that you can increase your sale level. After that you have to make a team under you that is also going to give you benefits.

4)  App creation

If you have build an application that mostly people are going to use, there is highly chances that you are going to earn well after this because if your website or app is useful. Public is going through download it on a large scale and eventually that can help you to build passive income.

5)  Investment in Crypto/stock :

Another way that is becoming popular among young generation is online investment. They believe that it is an effective way to earn high and well on this medium. Although there is some chance that you can loose your money, but isn't it seem excited to make a bet, either you are going to earn well or you are going to get experience regarding this.

Share - Idea to earn passive income
Send bitcoin to this address