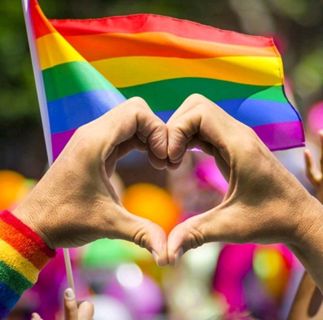 I smell a smell of death

Jacobs, who died last year

with whom I drank in Harare.

A friend of a firm mind

has died or is dying now,

a phone call informs me,

a friend of mine died

all because he is gay.

Love and art we practice,

they seem to be worth no more and no less than they were.

The firm mind was gay.

He practiced feminines, awareness and

yet for the most part truly

Jacobs, who was gay

was killed at the end.

The practice of being gay

is to convert all terms

into the terms of freedom.

By the end of this world

death is the smell no longer

it is a problem of style.

Stop the hatred and celebrate. Goodbye to all the centuries

which say that they were sinners yet we know deep down,

that they are not.

Let us open our minds

half more as we open our mouth,

for us to be in a better world,

and none will be raked

by the church door on a Sunday.

S. C Magadzire

BEING GAY IS NOT A CRIME

🌈🌈🌈🌈🌈

Share - Your hatred now leads to their deaths
Send bitcoin to this address