Messi has reportedly agreed to renew his contract with a 50 percent pay cut
10 hours ago / autty
Lionel Messi has reportedly agreed to renew his contract with a 50 percent pay cut, with Barcelona expecting his stance to become an example that other team heavyweights can follow in the future to help the club adjust their salary cap.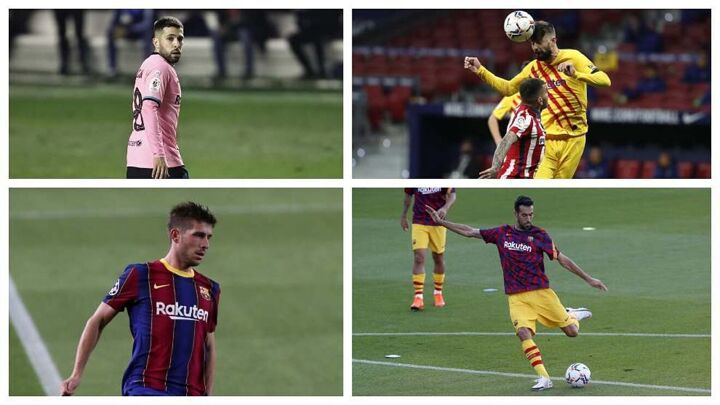 The Argentina captain has demonstrated his desire to stay at the Camp Nou by assisting the club in their pursuit of finding an escape from their financial troubles, and the club would appreciate it if players such as Gerard Pique, Sergio Busquets, Sergi Roberto and Jordi Alba follow in Messi's footsteps.
Barcelona are expected to renegotiate the salaries of the four aforementioned players, asking them to make an extra effort to help the club balance their books.
For the time being, only Messi has taken a step forward. The team accepted a salary cut back in December, but it has proved insufficient as COVID-19 has dealt Barcelona a hard blow.
Complicated situation
Negotiations between Barcelona and the players will not be an easy task, as all four are under contracts and lowering their salaries is a decision that solely depends on them.
Sergi Roberto's case may be a bit different as his contract runs until 2022 and Barcelona are willing to extend it for two more seasons by offering him a pay cut, but no agreement has been reached by the two parties.
Busquets' deal ends in 2023, with Pique and Alba both having contracts until in 2024. Pique has already met with president Joan Laporta, but they two men haven't reached a deal yet.
"We must all be aware that great efforts will have to be made to adapt to Barcelona's new reality," said the club's director of football, Mateu Alemany, recently.
Jaume Giro, Catalonia's Minister of Economy and Finance, also asked the players to agree on pay cuts, while Ronald Koeman made some remarks along the same lines last Friday.