FFK Speak Over Speration
According to Sahara reporters, FFK has spoken again over the separation of Nigeria where he said " Nigeria has now divided between those that want one Nigeria as separationists.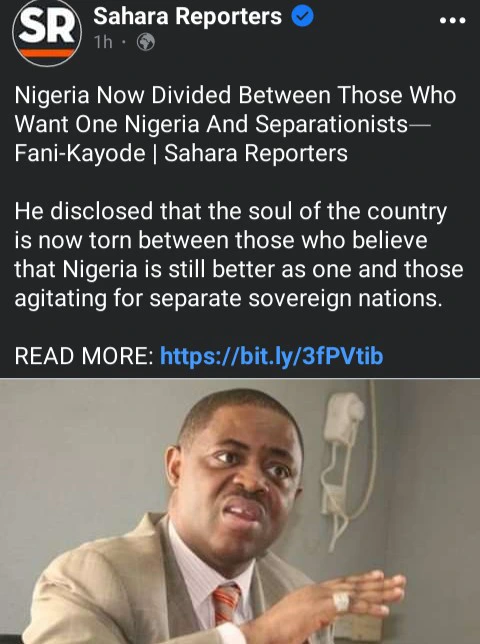 Based on what he said over dividing of Nigeria, he said that the soul of this Country is now torn between those that who believe that Nigeria is better as one and who are agitating to creat a sovereign Country.
It is fully know to Nigerians that Nnamdi Kanu and Sunday Igboho have started agitating to creat a separate Country out from Nigeria; Sunday Igboho want to create Oduduwa nation while Nnamdi Kanu want to realise the prohibited nation of Biafra which his forefathers failed woefully to achieve.
Niger State Residents Vow To Relocate
Many residents in Niger State abandoned their settlement as a result of serials attacks from armed bandits which have been causing tensions in their hearts.
Ultimately, Sahara reporters broadcasted a news that the residents vow to relocate to Goverment House out of fear from being attacked by bloodsuckers, Boko Haram terrorists, Bandits or kidnappers.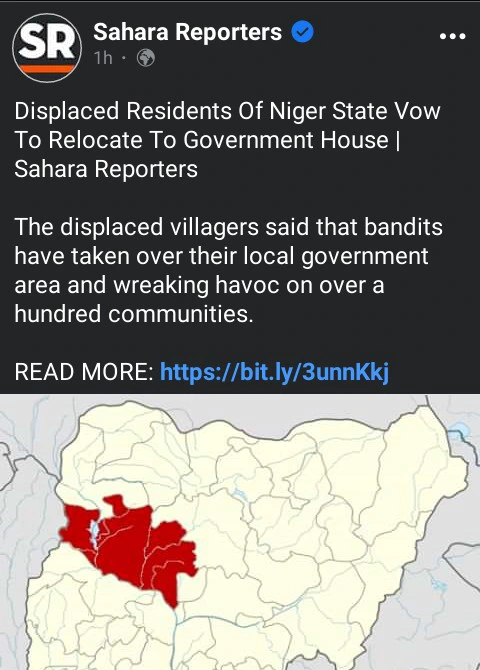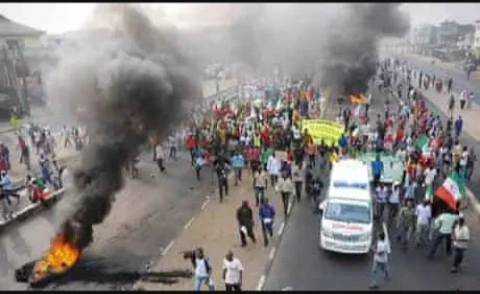 Some Nigerians have expressed their views over their relocation saying that the decision they make to relocate to Goverment House is quite irrational considering the fact that they can cause confusion in the heart of many Goverment official.
Yoruba Group Plan For Mega Support Rally
Nigeria is a country that contains many people that practice different religions, speaks different languages and practice different culture which is why being it as one is much more better that having the nation separated.
However, some people have been showing their dissatisfaction towards having Nigeria as one Country like Yoruba and Igbo people.
According to the report by Sahara reporters, Yoruba people plan mega Support Rally for separate Nation in Ibadan.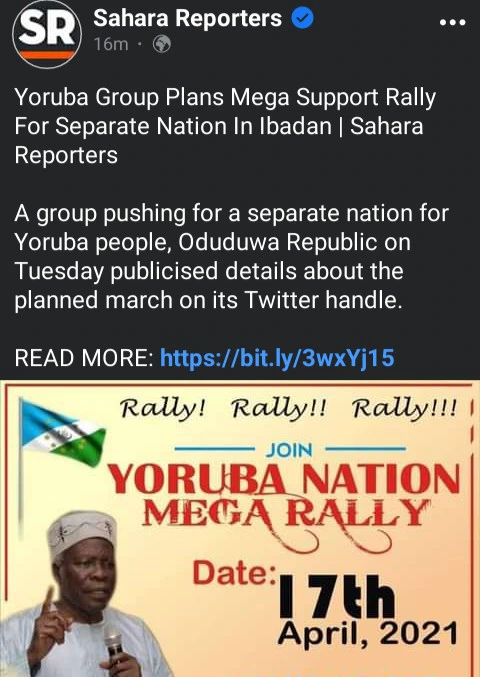 The Group made their intention for Mega rally known to public for their aim to create their Oduduwa republic.
Tension As Gunmen Strike Again
It is really unfortunate to say that each day gunmen conduct their insurgency on citizens in this country despite the efforts being placed by Nigerian Army to end all the Insecurity challenges in this Country.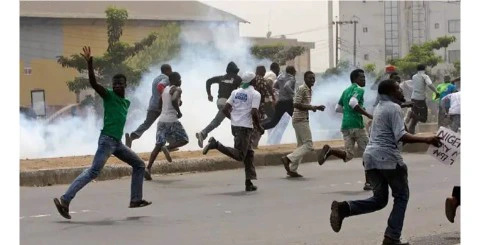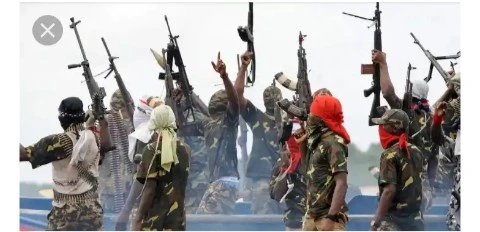 Based on the report we have recently received from Sahara reporters, some unidentified gunmen have striked again in Kaduna State where they killed nine travelers and abducted many along the line.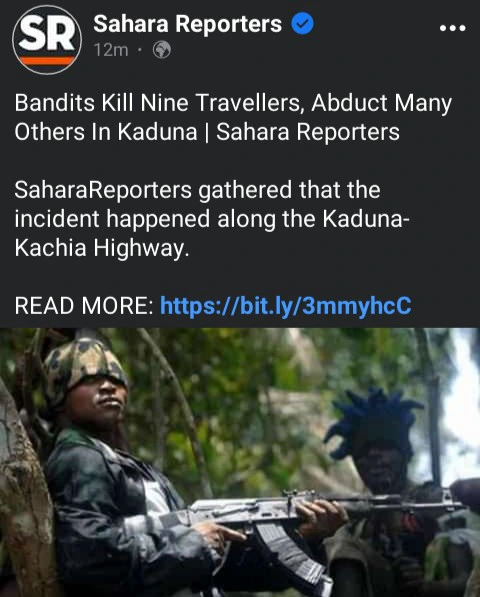 Based on what Sahara reporters gathered, the unfortunate incident happened in Kaduna kachia Highway.