Francis has Painfully narrated how his wife and his close friend disrespected him and abandoned him when he needed them the most. After he was involved in an accident and got admitted to the ICU for 3 weeks, his wife and his close friend started dating.
He was born in Nyandarua county. After completing his primary education he didn't manage to join secondary school due to a lack of school. He stayed at home doing manual jobs until he attained 18 years and acquired an identification card.
A neighbor advised him to relocate to Naivasha where he was employed to load and unload luggage. He was a hardworking young man who managed to acquire a driving license and got employed as a driver.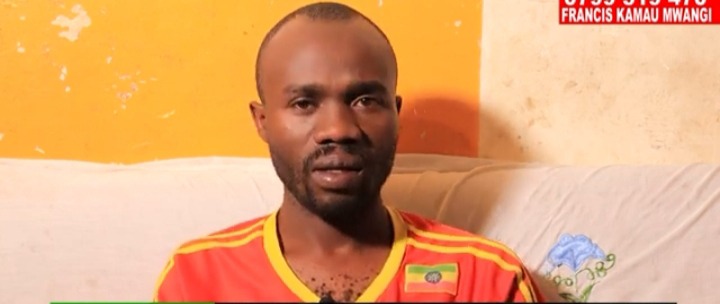 He later married a woman he met at a hotel and was blessed with two kids. One day after work he decided to join his friends to watch a football match in town. At 10 PM they decided to board a motorbike home. After 1km they were hit by a car and from there he lost consciousness.
He regained consciousness 3 weeks in the ICU his friends who were visiting had lost hope in him. After 2 months in hospital, he was discharged and he was forced to sell what he had bought and his savings to pay the bill.
He found that his wife had relocated to another house which was a bit more expensive than the one he left her in. After two weeks she started mistreating him and would go back to the house at 8 pm. One day he decided to go to a nearby center to meet his friends and refresh his mind.

While there he saw his wife getting out of a club together with one of his friends He made sure they saw him but didn't talk to them. That night his wife went back into the house angry when he asked her what she was doing there with his friend, she started insulting him saying that she can't live with a disabled man.
She went out and the following day she went and packed her belongings and left with the kids. He called one of his friends who visited him and promised to support him. He later came to know that his wife and his friend moved in together.