Prospects of China- Pakistan Economic Corridor (CPEC)
Corridors are crucial for speeding up the economy and social development. "One Belt and One Road" (OBOR) is the formulated methodology of China, declared back in October 2013 for better networking, association, and coordination among different nations around the world. This ingenious strategy of China incorporates sixty-five countries and will tether Asia, Africa, and Europe through various other programs. This constructive strategy will be a no-lose situation for all the participants for better trade and boosted economy. The Middle East and Central Asia will also prosper. CPEC will spread positivity throughout the region.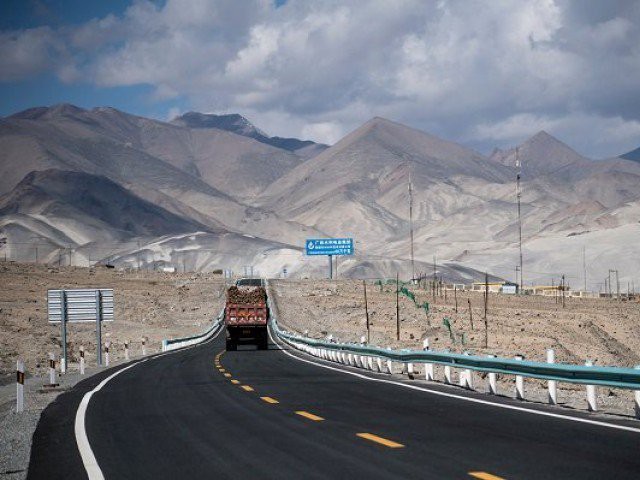 China Pakistan Economic Corridor or simply called CPEC is a multi-billion dollars economic venture that connects the Gawadar sea port of Pakistan to Kashghar in the western province of China through road and railway lines. CPEC is basically a part of the One Belt One Road initiative of China that aims to connect China with Central Asia, South Asia, and the Middle East. For the realization of this objective, China is investing some $66 billion inside Pakistan in different projects that mainly include building a road from Gawadar to Kashghar and investing in energy programs. CPEC is a major milestone in the concept of "China-Pakistan Community of Shared Destiny". It would greatly assist Pakistan in the realization of its "Vision 2025" which aims at regional connectivity and integration. It would usher into a new era of Pak-China friendship which will bring these two states, close economically. Its realization would be a win-win situation for both states.
CPEC comes under this masterly initiative of OBOR for regional economic growth and association. The CPEC will not only flourish and prosper western China, which constitutes 6% of its total population but will also bestow on Pakistan's infrastructure and economy. CPEC has four major constituents that are Energy Sector progress, Industrial Development, Better Communication framework, and Gwadar harbor. Pakistan's economy is lacking behind and needs impressive growth in the three main sectors that are Energy, Communication and industrial infrastructure. These three components are remarkable for acquiring a prominent place in the Global world. The most fruitful share of worth US $ 33.17 Billion is awarded to Energy Sector development from a total of 66 billion USD. This strategic approach will benefit Gwadar City and the port amounting to USD 792 million. The financial benefits of the CPEC are countless.
The whole project of CPEC comprises four main pillars: building industrial zones, developing Gawadar seaport, building roads and railway lines, and energy projects. The major chunk of the $66 billion would be utilized in the development of energy projects in energy-deficient Pakistan. The rest will go to the infrastructural development and building of a road that connects China to Pakistan. Improvement in all these sectors will greatly impact the development and prosperity of Pakistan.
The prospects of this giant economic venture are very high for both these countries. For Pakistan it carries great importance. As the country is faced with severe energy outages and poor infrastructure, CPEC would turn the tide. A number of energy projects like the construction of coal and solar power plants are a part of this venture. Currently, the shortfall is about 7000 MW. With the construction of these plants around 10,000 MW of electricity would be added to national grid capacity. Thus the demand of energy will be fulfilled.
Apart from energy, CPEC is also going to develop the infrastructure of this country. Gawadar sea port will be developed on the modern lines which would become the hub of international trade and business. As a result FDIs will flow into the country and hence the economy will grow by leaps and bounds. the four provinces would be connected through an enhanced and developed road system. Through this project, Pakistan would get easy access to the markets of Central Asian Republics (CARs) and hence its exports would increase.
Apart from the mentioned benefits, CPEC also carries great strategic importance for both China and Pakistan. The shift in the US policies (giving more weightage to India vis-à-vis Pakistan) has left Pakistan with no other option but to look beyond the US. The US is assisting India both economically and militarily so that the later could emerge a regional power and check the growing influence of China in the region. However, such policies are highly detrimental to peace in south Asia. India's growing conventional and non-conventional capabilities pose a threat to Pakistan's sovereignty. To avoid any eventuality, Pakistan would never sit content until it has achieved a strategic balance. CPEC provides the best opportunity to Pakistan in the shape of greater influence of China in the Indian Ocean thus providing naval security to the country against India. The increased activities of Chinese submarines in the Arabian Sea would deter India from any nefarious designs.
CPEC's strategic importance for China is even greater. So far it is using the South-China Sea and the Strait of Malacca for its trade. However, the sea is a disputed zone between China and other territorial states in the region like Philippine, Vietnam, Malaysia, Taiwan and Brunei. CPEC provides an alternate and a safe route to Chinese trade ships. It would also reduce China's dependence on Malacca Strait which is in control of US allies and might be blocked for Chinese ships in case of confrontation between China and the US.
Balochistan, which is an underdeveloped and neglected province will progress, flourish and advance in various fields of life. Balochistan will grace as an economic hub of Asia.  It is a landlocked Central Asian region and through CPEC tourism will prevail on the coasts of Balochistan and people around the world would know about the breathtaking sceneries and grandiose topography. Foreigners will be exposed to the majestic views through the development of Gwadar airport. Hence, gigantic development will take place. For extra pace Free Zone will inspire the FDI and Pakistan would be able to see substantial growth in economic forums.
The China-Pakistan Economic Corridor is a game changer for the region in general and for Pakistan in particular. It is more than just a billion dollar investment. It will not only improve Pakistan's current situation, but promises to improve the lives of nearly three billion people across the region as part of the larger Chinese vision of One Belt One Road, which stretches across Asia through the Middle East and connects to Europe. CPEC is a key to Pakistan's survival. The whole nation is required to support this initiative to make this dream come true. If we fail to stand by our commitment today, we may not only jeopardize our relations with our lasting friend but may also destroy Pakistan's reputation in the world.