PERSONAL COMPUTERS
(PCs) fall into two main types: IBM - compatible PCs, simply known as PCs, and Apple Macintosh PCs, known as "Macs".
They differ in the way files and programs, and the user's access to them, are organized, and programs must be tailored for each type. However, in most other respects PCs and Macs have much in common. Both contain microchips, or integrated circuits that store and process data. The "brain" of any PC is a chip known as the central processing unit (CPU), which performs mathematical operations in order to run program instructions and receive, store, and output data.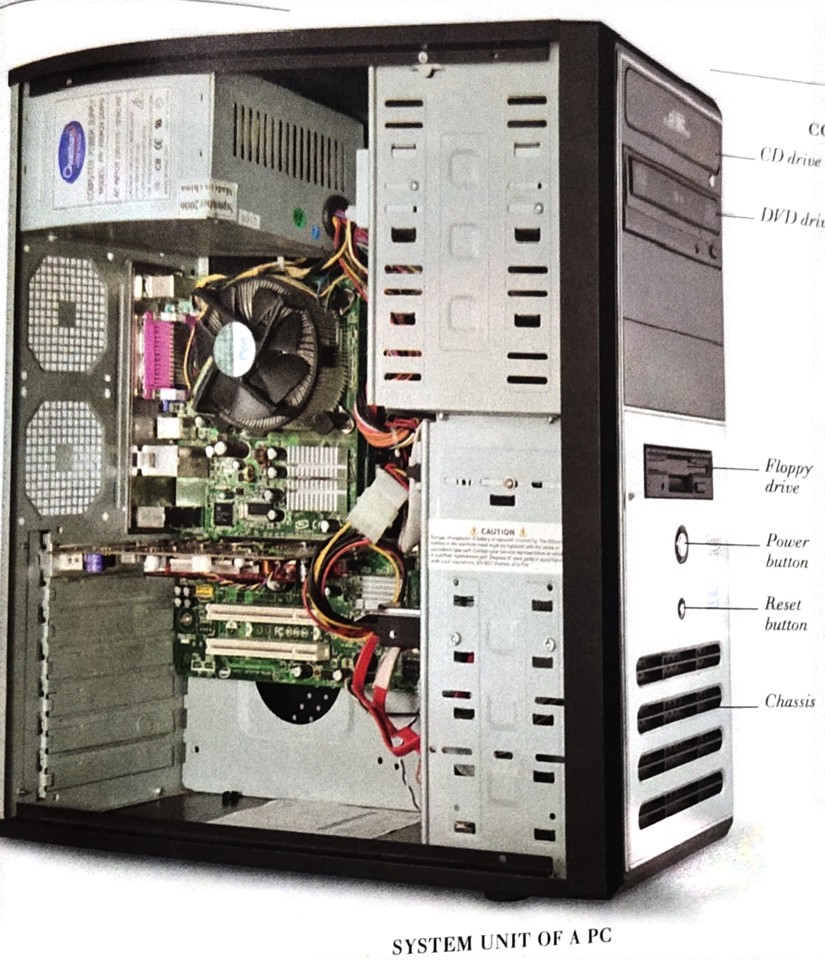 The most powerful personal computer CPUs today can perform more than a billion calculations a second. Data can be input via CDs, USB memory sticks, and other storage media. Highly portable laptop and network PCs are also in widespread use. Most PCs are able to communicate with many other devices, including digital camera and smartphones.