Abstract:Although Forex trading is regulated in South Africa, it is still possible for traders to take advantage with WikiFX of busy times in the market to make a profit.
Overview
  The Forex or foreign exchange market is an international financial market where traders exchange different currencies in the hopes that they will make a profit from the trade.
  There are also South African traders who trade in this international market and although these traders need to adhere to the regulations set out by the Financial Sector Conduct Authority (FSCA), they can still take advantage of busy times in the Forex market to leverage high returns. Not forgetting some of the other advantages that are associated with Forex trading.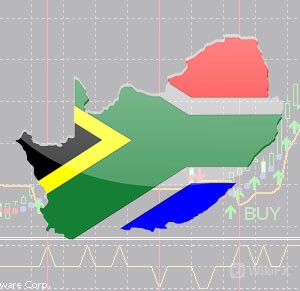 What is the Forex market?
  The Forex market is an international liquid financial market where foreign currencies are exchanged. This is one of the largest financial markets in the world, with about R100 trillion worth of trades made daily.
  In this market, traders from all around the world buy and sell different currencies in the hopes of making a profit from these trades. Since the prices of currencies change and fluctuate over time, traders who trade in the Forex market take advantage of the times when these prices are particularly volatile in order to sell currencies for a higher price than they were purchased for.
What is Forex trading and how does it work in South Africa?
  Forex trading is legal in South Africa and is regulated by the FSCA to protect the industry and ensure healthy competition in the market. Forex trading is used by different individuals and groups like financial institutions and investment banks as a form of investment.
  In South Africa, the only way for individuals who want to trade on the Forex market to access this market is through a Forex broker. This Forex broker will provide the trader with access to the market and any software and information needed in order to exchange different currencies on the Forex market.
  Forex traders in South Africa do have basic principles to follow, and there are times when the market is more active than others. Many traders get into this dynamic and busy field for the advantages that Forex trading may offer.
Specifics of Forex trading in South Africa
  Although Forex trading in South Africa is regulated by the FSCA, there are other countries around the world where the regulations are much stricter. This regulation may leave some gaps in terms of protection for traders when it comes to the Forex industry.
  For instance, Forex brokers do not have to offer their clients negative balance protection, which means that it is possible for Forex traders to lose more money on the market than they have in their accounts.
FSCA registered Forex brokers also need to keep their clients funds separate from their business operating costs, and will need to apply for an Over-the-Counter Derivative Provider (ODP) licence. This licence should protect clients from inefficient trades and business operations.
  It is also possible for traders to make use of Rand (ZAR) trading accounts, which can help to avoid unnecessary conversions between currencies when trades are made.
South African Forex trading sessions
  Since the Forex market is open all around the world, the market is technically open 24 hours a day throughout the week. However, traders have the highest chances of making a profit when the market is busy. As a result, there are four main trading sessions throughout the day when the market is the busiest, that traders should be aware of.
  These sessions in South African times and which markets they correspond with can be summarised as follows:
Trading sessionTime (in South African Standard time)
Sydney 11 PM to 7 AM
Tokyo 1 AM to 9 AM
London 9 AM to 6 PM
New York 2 PM to 10 PM
The advantages of Forex trading
  While many traders start Forex trading as a way to make an extra income or gain financial freedom, there are also many other advantages to successful Forex trading. Some of these advantages include:
  All you need to access the market is a broker and the internet
  The 24/5 market times
  You only need a small amount of money to start out with leverage trading
  Traders have the opportunity to short sell
  You do not need much money to get started in trading
Final thoughts
  Different currencies from around the world are exchanged on the Forex market.
  South African traders are among those with hopes of exchanging one currency for another during busy times in the market, to make a profit and secure some of the other benefits of Forex trading.