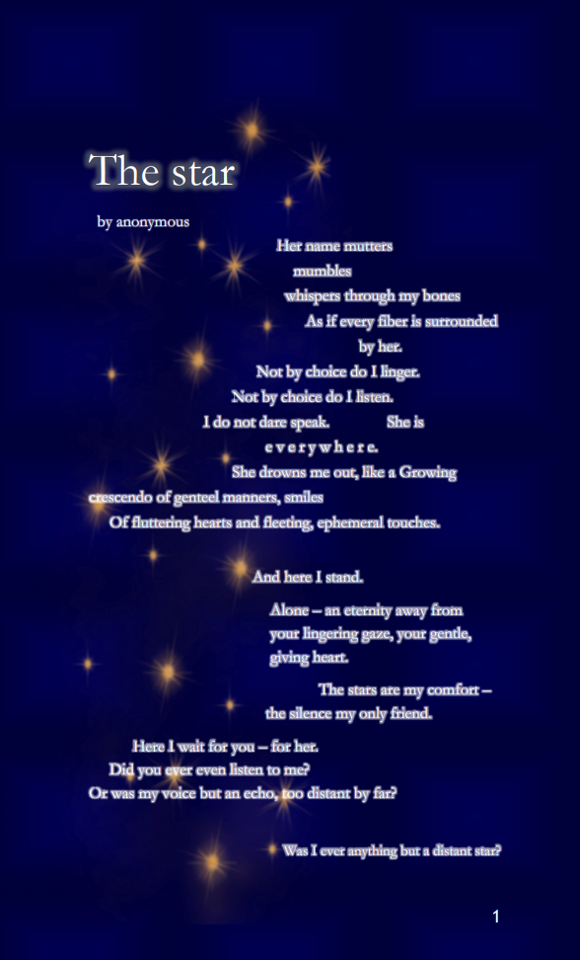 The Star
by anon.
Her name mutters
mumbles
whispers through my bones
As if every fiber is surrounded
by her.
Not by choice do I linger.
Not by choice do I listen.
I do not dare speak. She is
e v e r y w h e r e.
She drowns me out, like a Growing
crescendo of genteel manners, smiles , Of fluttering hearts and fleeting ephemeral touches.
And here I stand.
Alone - an eternity away from
your lingering gaze, your gentle,
giving heart.
The stars are my comfort -
the silence my only friend.
Here I wait for you - for her.
Did you ever even listen to me?
Or was my voice but an echo, too distant by far?
Was I ever anything but a distant
star?