ARTSAUTOSBOOKSBUSINESSEDUCATIONENTERTAINMENTFAMILYFASHIONFOODGAMESGENDERHEALTHHOLIDAYSHOMEHUBPAGESPERSONAL FINANCEPETSPOLITICSRELIGIONSPORTSTECHNOLOGYTRAVEL
AUTHOR CENTER
Submit to a HubPages Network Site
Please address the moderator set alert below before you publish this article. Needs ImprovementThis article is not published — only you can see it. To publish, please Edit and use the Publish Now button.
 HubPages»Gender and Relationships
Corona fear in real life
Updated on May 10, 2021

Jitendra Singh Rajput I love writing poem article .Fact in life
Photo husband wife fight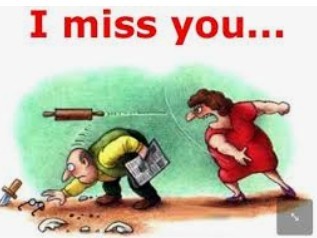 Husband wife feeling ,poem,comedy ,fear facts,love,
There is an atmosphere of strange fear. Bibi forgot to add salt to the food and on the other hand, the husband came to the tension that it was not tasting in the food. Afraid, he left the office without saying anything, here Bibi came in tension that she went out without eating the entire meal. Later, when he tested, there was no salt. Bibi was also scared that she did not go into anger. The husband's whole day passed in tension at the office. Came home in the evening and reserved myself without speaking. And Bibi said that she feels corona. Bibi also got scared, on asking her husband, it looks like fever, you should stay away. There was an atmosphere of chaos, everyone got scared in the house. Then what was the thinking of fever fever? Body temperature also increased. The thermometer also started showing above 99, the throat also started feeling stumpy, the hot water started to roar. Somehow at 10 o'clock at night, Bibi served a very hot hot tasty meal with paneer vegetable. But the husband was already in tension, what delicious food now, when there was no test. Somehow, pulling the plate on its side, put the first morsel in the mouth. The test of cheese jumped as soon as it arrived. Hey lucky, hear you taste it, taste it. Looks like Corona touches out. Thank God a million. Bibi was surprised then the husband narrated the incident in the morning. Bibi understood the whole thing, but she remained silent and with the husband she also started thanking God, the body temperature of the husband had also become normal by then and the atmosphere of the house too.