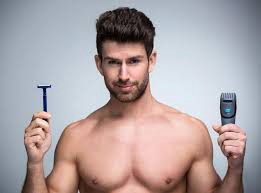 When you indulge in shaving you end up giving your skin a temporary smooth look and feel. For most people, shaving comes with the side effects of uncomfortable itching. In the course of this article, we will be looking out 5 practical steps to follow to avoid itching after shaving your pubic area.


1. Trim The Hair: It is important to note that shaving gets easier when the hair is shorter. The first step to a successful shave involves using a small pair of scissors or a hair trimmer to cut down on the hair. The hair in your pubic area should be reduced so that it will only be a quarter of an inch long.


2. Exfoliate Your Skin: The second step which is very important for a successful shave involves exfoliation. If you shave without exfoliating, the hair follicle on your skin is going to be opened up. This would make it easy for bacteria to enter and cause an infection. Whenever you exfoliate, you are ensuring that the area is clean before you get to shaving work.



The capital job of an exfoliant is to remove dead skin and help in the prevention of ingrown hairs. It is important to note that you should use a simple product that does not irritate your skin. Also bear in mind that as a lady, these exfoliation products are not for inside your vagina, but simply the outer area.


3. Get Some Shaving Cream: Just like the exfoliation cream, you should make sure that you are choosing a simple shaving cream if you have sensitive skin. Get the shaving cream and dab it all over your pubic area.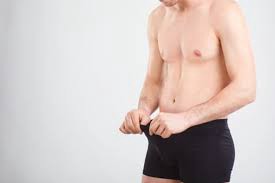 4. Shave: The next step involves shaving. It is important to note that pubic hair is the thickest hair on your body. That is why you should make use of a new blade on a sharp-and-disposable razor. For a successful shave, make strokes downward in the direction the hair is growing. Try to hold your skin taut with the other hand so that you will not get nicks and cuts.


5. Moisturize Your Pubic Area: When you are done shaving the next step is to rinse away excess cream, and then moisturize with a fragrance-free lotion. Ensure that the moisturizer that you are making use of has all-natural ingredients.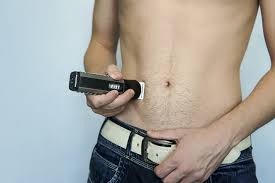 Conclusion: We have managed to elucidate on 5 "dos' " however one tangible "doesn't" in shaving is to not shave your skin when it is dry. Moisturizing helps stretch your skin and open the pores. When your skin pores are open, it will be easier to have the pubic hair shaved off. Also after shaving you can use a natural coolant like aloe vera, or any other special type of hypoallergenic oil or lotion. This will help to soothe your skin after you're done shaving.
Please follow me for more reared articles.