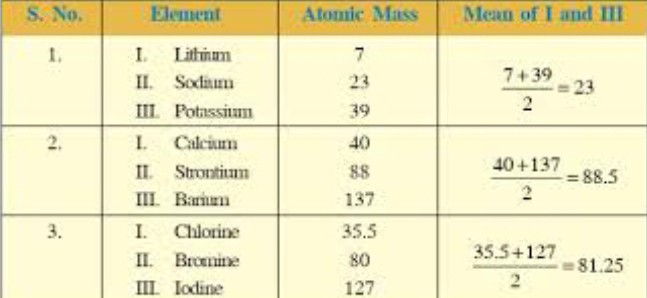 During the 1820s Döbereiner's experiments with the ignition of hydrogen on contact with powdered platinum led the Swedish chemist J.J. Berzelius to develop the concept of catalysis. Toward the end of the decade Döbereiner found that the properties of bromine, a liquid, seem halfway between those of chlorine gas and the solid iodine. He recalled a comparable graduation of properties in two other sequences, i.e. calcium, strontium, barium; and sulfur, selenium, tellurium. Each of Dobereiner's triads was a group of three elements. The appearance and reactions of the elements in a triad were similar to each other. He showed that in each triad the mean of the lightest and heaviest atomic weights approximated the atomic weight of the middle element.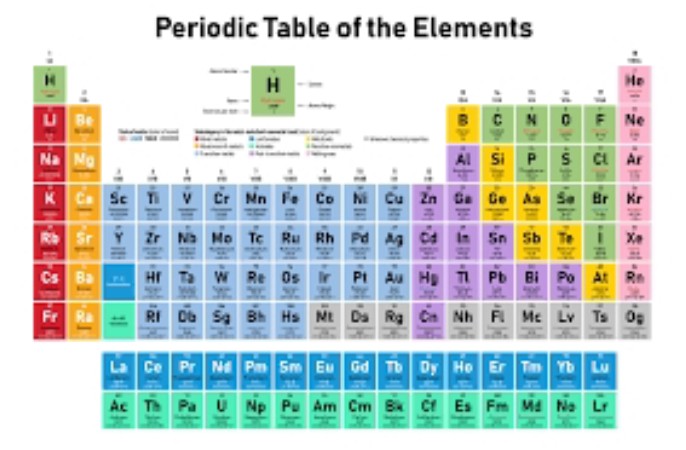 Modern day periodic tables are expanded beyond Mendeleev's initial 63 elements. Most of the current periodic tables include 108 or 109 elements. It is also important to notice how the modern periodic table is arranged. Although we have retained the format of rows and columns, which reflects a natural order, the rows of today's tables show elements in the order of Mendeleev's columns. In other words the elements of what we now call a 'period' were listed vertically by Mendeleev. Chemical 'groups' are now shown vertically in contrast to their horizontal format in Mendeleev's table. (reference)
It is also worthy to note that Mendeleev's 1871 arrangement was related to the atomic ratios in which elements formed oxides, binary compounds with oxygen whereas today's periodic tables are arranged by increasing atomic numbers, that is, the number of protons a particular element contains. Although we can imply the formulas for oxides from today's periodic table, it is not explicitly stated as it was in Mendeleev's 1871 table. The oxides ratio column was not shown in earlier Mendeleev versions.
Mendeleev rewrote each edition of Principles of Chemistry, including all new scientific data-particularly confirmations of the periodic law-and reanalyzing difficulties that had arisen to hinder its confirmation (inert gases, radioactivity, radioactive and rare-earth elements)