Betab Valley of Pahalgam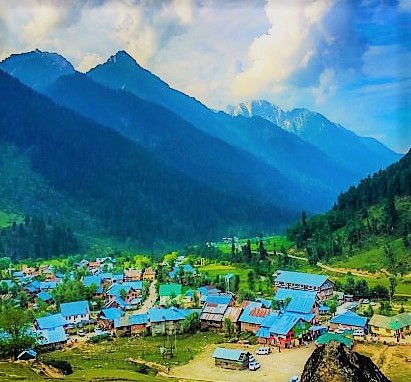 The Betab Valley is 15 km (9.3 mi) from Pahalgam in Anantnag district of Jammu and Kashmir, India. The valley runs northeast from Pahalgam and falls between Pahalgam and Chandanwadi. The Betab Valley has become a very popular tourist attraction in the Anantnag district of Jammu and Kashmir. The valley forms a route for pilgrimages to visit the Amarnath temple. This valley was earlier known as Hagan Valley. The Betab Valley is known for its splendid beauty and attractive scenery, which includes high mountains covered with snow, pine and deodar forests and a river flowing through the valley making people mesmerized.
History of Betab Valley

The Betab Valley is a part of the region of Kashmir, which was ruled by the Mughals in the 15th century. In the latter half of the 15th century, the Turco-Mughal military general Mirza Muhammad Haider Dudhlat ruled Kashmir before the succession of Sultan Said Khan of Kashgar and then by the Mughal emperor Humayu. Earlier this valley was known as Hagan valley, but after the release of Betab starring Sunny Deol and Amrita Singh, this valley gained fame as Betab Valley. The valley remained an iconic place for shooting many romantic numbers in Bollywood films.